By Ayo Onikoyi
Up and coming Nollywood actress, Regina Amaechi, barely in her twenties, has been in the industry for ten years and has had to go through the ranks and file to be standing among those who could raise their heads when actors are counted in Nollywood.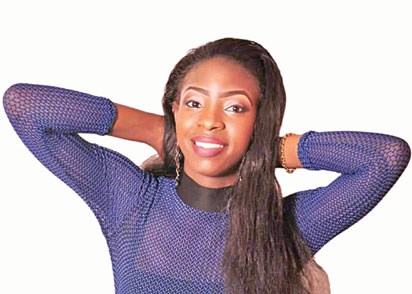 According to the  Amaigbo Umuduruoha girl, in Nwangele local government of Imo State, in all her ten years she has never encountered any director or producer who has asked her for sex in exchange for a movie role.
"I know many young actresses complain about sexual harassment in the industry, but the honest truth is that I have never encountered such. When I hear of such complaints, my thinking is that, it can't be true."
"The Nollywood I know since 2008 when I first appeared in my debut movie by OJ Productions where I played the role of Ini Edo's sister is not like that. Maybe, I have been very lucky because every director and producer I have worked with were nice to me. They were like big uncles. I never even saw a trace of such barbarity" she told Potpourri in a recent chat.
Regina, who has featured in many movies like ' My Sister's Blood', 'The Last War', The Mafians, Blessed Child, Perfect Machine, explains why they call her 'Little Genevieve'.
"I have many role models in the industry. I love Auntie Joke Silva, Mercy Johnson, Rita Dominic and my Genevieve Nnaji. In fact, it was Auntie Genevieve Nnaji that inspired me to go into acting. Right now, my biggest challenge as an actress is combining acting with schooling. It has not been easy. Sometimes I do get jobs during my exams period but have to forfeit them for the exams. I can't wait to finish school and focus on acting," she said.
Subscribe for latest Videos