London – Russian diplomats expelled from the UK over the case of former Russian spy Sergei Skripal and their families left on Tuesday the Russian embassy in London and are heading to the airport in more than 10 cars, a Sputnik correspondent reported.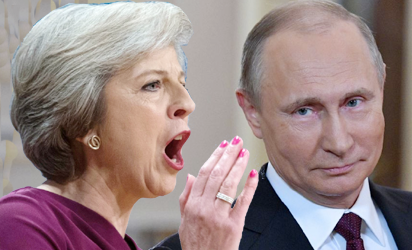 All employees of the embassy said goodbye to the departing diplomats. Some 80 people, including 23 diplomats, will leave the UK later in the day.
NAN reports that on Friday, Britain ordered 23 Russian diplomats to leave the U.K. because Russia was not cooperating in the case of the Skripals, who were found March 4 poisoned by a nerve agent that British officials say was developed in Russia.
They remain in critical condition and a policeman who visited their home is in serious condition.Britain's foreign secretary accused Russian President Vladimir Putin of personally ordering the poisoning of the Skripals. Putin's spokesman denounced the claim.
Also on Saturday, Russia expelled 23 British diplomats and threatened further retaliatory measures in a growing diplomatic dispute over a nerve agent attack on a former spy in Britain.
Britain's government said the move was expected, and that it doesn't change their conviction that Russia was behind the poisoning of ex-agent Sergei Skripal and his daughter in the English city of Salisbury.
The Russian Foreign Ministry ordered the 23 diplomats to leave within a week.
It also said it is ordering the closure in Russia of the British Council, a government-backed organisation for cultural and scientific cooperation, and is ending an agreement to reopen the British consulate in St. Petersburg. (Sputnik/NAN)