By Chris Onuoha
Rivers State government in conjunction with The Niger-Delta Peace Heroes Award organisation (NDPHA) will be hosting the 2018 edition of the NDPH award and summit scheduled to hold on Saturday April 21, 2018 in the State's capital Port Harcourt.
Presidential Hotels, PH, the event venue will be an assemblage of who's who in the Niger Delta in an event created to recognise those who had fought for the relative peace and stability that is now enjoyed in the Delta region. There will be paper presentations, keynote speeches, Posthumous awards, cultural displays and other activities.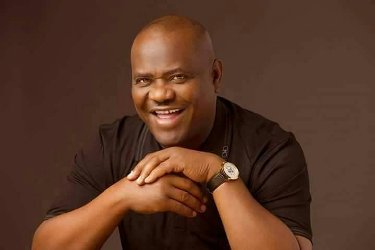 Notable personalities billed to receive the award that cut across all aspect of human endeavours include Chief Edwin Clark; former President Goodluck Ebele Jonathan; Donald Duke;  Dame Patience Jonathan; Chief Raymond Dokpesi; Godswill Akpabio; Liyel imoke; Ayiri Imima;  Lulu Briggs; Sen.Ben Bruce; and Adams Oshomole.
Others are George Iwo; Timi Frank;  John Momoh; James Ibori; Godwin Emeifele;  Florence Ita Giwa;  Jim Ovie; Tony Elumelu; Ateke Tom and others.
These individuals are chosen as recipients of the 2018 Niger Delta Peace Ambassador Awards as an affirmation of their efforts in bringing equality and for peace building.
There will also be posthumous award that recognises the work of the recipients in the struggle against abuse of human rights. Niger Delta Peace Hero Posthumous Award for 2018 –recipients are Major Isaac Jasper Adaka Boro (September 10, 1938 – May 9, 1968), fondly called "Boro". He was a Nigerian nationalist, Ijaw, and soldier. He was one of the pioneers of minority rights activism in Nigeria."Ken" Saro-Wiwa, Kenule Beeson Saro-Wiwa (10 October 1941 – 10 November 1995) was a Nigerian writer, television producer, environmental activist, and winner of the Right Livelihood Award and the Goldman Environmental Prize. Also to be recognised is Mr Gondon Obua former CSO to President Goodluck Jonathan.
According to the Convener, Ambassador Chris Odey, "The 2018 edition of the Niger-Delta Peace Heroes Awards is to recognise those communities, institutions or individuals in Niger Delta region of Nigeria through whose efforts conflict was turned to peace. Niger Delta Peace Ambassador Award specifically acknowledges the role of  awardees long-term transformation, inclusive social and economic development, peacefully resolving violent conflicts and building good governance on the Delta."
He also pointed out that some died for having the courage to challenge the Federal Government to duly give back to the communities where over 80 per cent of the nation's wealth is generated from.
According to Odey, the event is expected to have the nine governors of the of the Niger Delta states in attendance adding that the full names of the nominees 2018 awards will be released to the public soon.
He said, "We have seen our parents shed tears of sorrow when they could not farm nor fish again due to crude oil discovery, but at same time we have seen individuals we now call Heroes of Peace stood up and said enough is enough, our voices must be heard. We cannot say Uhuru yet, but we also have reasons to be hopeful, because we have won court cases in our favour.
"Niger Delta Peace Ambassador Awards is more than just a plaque and frame, it is a celebration of oneness, an honour worthy of the receivers,  as it is expected to bring together sons and daughters of the Niger Delta, from Bayelsa to Akwa Ibom, Abia to Ondo and connecting Delta, Edo, Cross River, Imo and Rivers states," he explained.
He also stressed that its organisation will use the platform to showcase Nigerian cultural heritage to the world via live broadcast of the event. Governors of nine states, Royal fathers, freedom fighters (militants), market women and students are expected to grace the event