The white house on Monday said the re-election  victory of Russian President Vladimir Putin was no surprise to the country.
The Spokesman Hogan Gidley said there was no congratulatory phone call scheduled with President Donald Trump.
"We're not surprised by the outcome," he said of the Russian election.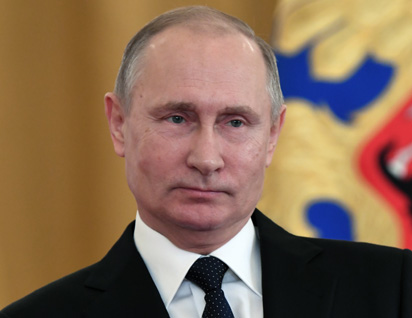 Gidley further  told reporters on Air Force One, which was carrying Trump to New Hampshire, that the United States will work with Russia where it can.
"We will work to cultivate the relationship with Russia and we will impose costs when Russia threatens our interests, but we will also look for places to work together when it serves our interests," Gidley said.