…'What he would be remember for'
By Benjamin Njoku
Tributes have continued to pour in as iconic actor and advert guru, Theodore Austin Mukoro quit the world stage and commenced his journey into ancestry at the age of 89.
Ted Mukoro died on Wednesday, following a brief illness at the Lagos University Teaching Hospital, Idi-Araba, Lagos. His death was confirmed by the family in a statement signed by his daughter, Angela Ajetunmobi.
Meanwhile, President Muhammadu Buhari has condoled Mukoro's family and friends.
Special Adviser to the President on Media and Publicity, Mr. Femi Adesina, in a statement, yesterday, sent his condolence to the entire Nollywood family and the advertising community over the loss of the renowned Thespian, advertiser and voice talent "who spent all his life promoting effective communication, good entertainment and healthy community relations."
As one of the pioneers of radio drama at the Western Nigeria Broadcasting Service (WNBS) and Western Nigeria Television (WNTV), the president commended the late Mukoro for contributing to the development of theatre in Nigeria, and sustaining his interest in acting even in old age by participating in Nollywood movies.
President Buhari affirmed that the advertising industry in Nigeria benefited from the copy writing skills and structuring of attractive narratives by the late actor, who also mentored many younger Nigerians.
The president, however, prayed that the Almighty God would comfort the family he left behind.
Mukoro  who lost his wife, Felicia,in an auto-crash  in 2010, at Maryland bus stop, Lagos, distinguished himself as the first headmaster in the now rested TV series, "Village Headmaster"on Nigerian Broadcasting Corporation (NBC), which later became Nigerian Television Authority (NTA). He died less than a year after the producer cum  director of the popular TV series, Chief   Tunde Oloyede passed on, last  December. Other departed cast of The Village Headmaster" were Justus Esiri and Segun Olushola.
In one of his interviews with Vanguard, Ted Mukoro recounted how the popular TV series, "The Village Headmaster" was created by Dosumu, who is currently the Olowu of Owu in Abeokuta Ogun State.
According to him, "Dosumu returned from the United Kingdom and developed interest in the TV programme which was then produced with low budget. He came across the idea in the archives of the NTS. He was excited when he told me that there was  no money to execute the project but he made up his mind to give it a trial. That was when he involved  me  as one of the writers. I have never written a play before in my life. He brought me into a team of amateur writers including Alex Akinyele."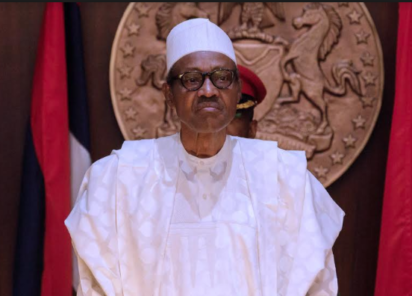 "But today, nobody remembers Dosumu. It's as if he did not exist. I had the option of playing the role of either the Village headmaster or  Bassey Okon, which Jab  Adu  played. But later, Dosumu  decided that I should  play the role of the Village Headmaster.
After we had done the casting, it was time to shoot the series. Dosumu and I were not living far from each other  at the Palmgrove area of Lagos. He came to me one Friday evening and said, Teddy, you are going to write the opening and the follow-up episodes of the Village Headmaster. Responding, I said, "I have never written a drama before."
"I didn't train as a theatre practitioner. But Dosumu was very precise about what he wanted. I think he wanted some kind of  ability to tell a story.  He stood beside me at the dining table and with him standing behind I came up with a script  that night. The next day,  two scripts were ready. The scripts set the tone for the entire series. I believe that anybody has the right to tell his  own story but the most important thing is to find out who did what, in the annals of the Village Headmaster. That was how  we  started the Village Headmaster," Mukoro recounted then.
Fondly called, "Uncle Ted" by admirers, Mukoro was a seasoned broadcaster, word smith and humorous humanist, whose creativity nurtured many successful brands in Nigeria- Star, Bournvita, Guinness, Harp, Vono, Omo, Lux, Schweppes, Legend, Tomapep among others. He would be remembered as one of the early faces and voices of television in Africa as a pioneer newscaster on Western Nigeria Television (WNTV), Ibadan.
Mukoro made a great name as one of the earliest advertising practitioners in Nigeria. As an octogenarian, the iconic actor was never tired of giving his best in the advertising world.
A former Executive Creative Director of Lowe Lintas, Mukoro was a fellow of the Advertising Practitioners Council of Nigeria (APCON) and a founding member of Association of Advertising Agencies of Nigeria (AAAN).
While he lived, Ted Mukoro distinguished himself as a true Thespian, advert guru and a humorist par excellence. His ambition to become a catholic priest after  he attended catholic seminary  was thwarted,but Mukoro did not give up as he excelled in other fields of human endeavours. His greatest regret was for his wife to die before him.
Speaking in an interview, the late actor said, "I have always said  that even though men are not eager to die, it's better for a man to die before his wife. In most cases, men are always older than their  wives.  In my own case, I was nine years older than my wife.
Suddenly, we started mourning. She left home for church service and the next thing we heard  that she was dead. It is not easy to adjust but it's easy for a woman to survive her  husband with her children." That's Ted Mukoro for you.