By Dennis Agbo
ENUGU—ENUGU State Police command has said it was able to recover a total of 260 arms and ammunition from stop and search and through raiding of criminal hideouts.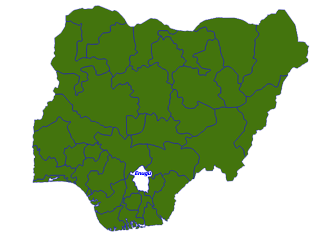 It also stated that in executing the nationwide illegal arms mop-up order, it could not find any herdsman with illegal arms or ammunition in the state.
Briefing newsmen, yesterday, on the progress made so far on the arms mop up in the state, the state Commissioner of Police, Danmalam Mohammed gave the breakdown of the recovery to include: 10 AK 47 riffles, 30 Pump Action guns, 33 locally made single barrel pistols, 36 locally made double barrel pistols, 8 locally made cut to size shot guns, 3 locally made revolver shot guns, 11 Barreta pistols, 17 single barrel long guns and 155 different caliber cartridges.
Mohammed, who disclosed that there was only a single case of voluntary return of pump action gun, warned those still in possession of illegal arms to surrender them to the police or face prosecution as the recovery operation was still ongoing in the state.
On the reason why the command could not mop up any arm from gun-trotting herdsmen in the state, Mohammed said "it was because since I resumed office in the state, we have not witnessed herdsmen/farmers clashes and this is as a result of a committee set up by the state government  to always engage in alternative dispute resolution.
"We all agreed that if  any herdsman destroys a farm land, the destruction must be accessed and valued and they must pay; likewise any native who rustles or kills a cow must pay and this method has helped us a lot.. So far in Enugu, we don't have any clash between  herdsmen and farmers."
Meanwhile, the Fulani community in Enugu State has commended Governor Ifeanyi Ugwuanyi for restoring peace and security not only in the Fulani domain but also among the entire people of the state.They lauded Governor Ugwuanyi for the financial assistance he rendered to them when an unfortunate fire razed their camp at Ngwo, in Udi Local Government Area, as well as his support to the state Commissioner of Police. Mr. Danmallam Mohammed    to enable him    win the "African Best Commissioner of Police Award."
The Fulanis, who spoke through their leader in the state, His Royal Highness, Ardo Ibrahim Umaru, further expressed delight for Ugwuanyi's appointment of Sheikh Adam Abdullah Idoko as the new secretary of Muslim pilgrim and welfare board.
In a Letter of Appreciation addressed to Governor Ugwuanyi the Fulani community said that with the new secretary, the Muslims in the state would no longer pay their money to other states for their Hajj to Mecca but will pay it to Enugu State government.
They also gave their full support to Ugwuanyi's administration and asked him to seek re-election in 2019.
They said "We the Fulanis are fully in support of you and your administration, and we want you to come up for next election in 2019."
"We also want to use this opportunity to appeal and request that the government of Enugu State under your leadership review the sponsorship which was stopped by the past administration so that some of our Fulani leaders will be sponsored during our Hajj period that is our pilgrimage to Mecca. And in Mecca, more prayers will be offered to the almighty God for you, your family and the entire people of Enugu State."