Peru captain Paolo Guerrero has appealed to the Court of Arbitration for Sport (CAS) in a bid to clear his name and have a six-month doping suspension lifted.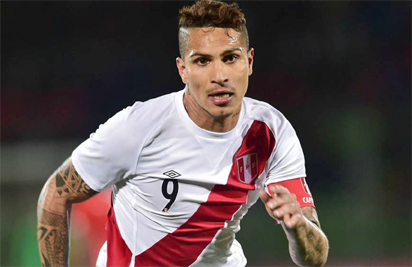 The 34-year-old striker was originally given a one-year ban for taking performance-enhancing drugs, including cocaine, which would have ruled him out of the World Cup in Russia.
That was reduced to six months on appeal in December, with his suspension now set to end on May 3, over a month before the start of the tournament in Russia.
A CAS spokesman told AFP on Tuesday that Guerrero's latest appeal will be heard by "the end of April", after he asked "that the suspension decision be cancelled and no sanction imposed on him".
Guerrero tested positive for a cocaine metabolite after a World Cup qualifier against Argentina last October and missed the two-leg play-off against New Zealand.
The former Bayern Munich player scored the vital late equaliser against Colombia that saw Peru edge into that play-off.
The South American country kick off their first World Cup campaign since 1982 against Denmark in Saransk on June 16, before further Group C games against France and Australia.
AFP