By Festus Ahon
ASABA—GOVERNOR Ifeanyi Okowa of Delta State, yesterday, warned top government functionaries against conflict of interest, disrespect for confidentiality and unethical procurement, saying that public procurement plays important role in determining the extent to which government's social and economic targets would be attained.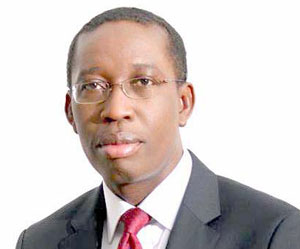 Okowa  gave the warning while declaring a two-day sensitisation workshop for top public servants on "The New Public Procurement Regime in Delta State."
He  said: "Good and accountable governance thrives when public procurement processes are governed by rules and effective institutions."
The governor who was represented by his Special Adviser on Urban Renewal, Mr Basil Ganagana, said he had to open competitive bidding to instil the principle of accountability, prudence and transparency in curbing unnecessary expenditure and adhering to due process in the conduct of government business.
Lamenting that those entrusted with power had shortchanged the people, he said: "The public deserve honest services to take millions of Nigerians out of poverty. Ethical behaviour must be the keystone of public services."
The governor noted that the state's Procurement Law 2016, was enacted to guide accessing Ministries, Departments and Agencies, MDAs, including local governments to ensure judicious spending of public funds.
"My vision is to restore prompt service delivery, transparency, competition, integrity and value for money in the award and execution of public contracts and procurements.
"We are determined to ensure that the public get better services and that the value of all public expenditure meet the expectations of members of the public," urging them to restore openness, budgetary discipline, optimal cost-saving devices, efficient project implementation and improvement in service delivery," he said.