Ogun State Governor, Senator Ibikunle Amosun, has been commended for compensating land owners in the areas earmarked for the proposed Ogun Cargo Airport.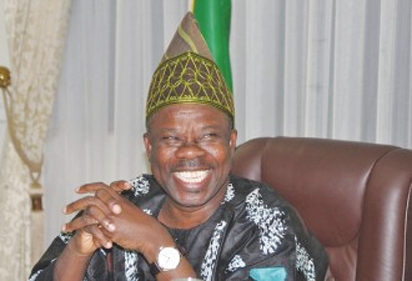 A frontline leader in Wasinmi, Ewekoro Local Government Area of the State, Mr. Bolaji Akinola, gave the commendation, yesterday, in Wasinmi.
He noted that the proposed cargo airport will make significant contribution to the economic development of the state and  Nigeria  as several businesses will spring up from it.
Akinola, who is a maritime expert, said: "There are different modes of transportation, and each mode has its own benefits and drawbacks. Airfreight is often used for high value and low volume shipments.  Cargo airports provide fast and highly reliable means of moving high value cargoes quickly and reliably across the world. It is also a highly reliable means of transportation.  The proximity of Ogun State to Lagos and the rapid transformation of Ogun into an industrial hub make the proposed cargo airport imperative, desirable and worthwhile."
He said the construction phase and eventual operation of the airport will provide more than 100,000 jobs to indigenes of the state.
Akinola also commended the State government for the successful hosting of the 2018 Ogun Investors' Forum.  The forum, which was held on March 20 and 21 in Abeokuta, was attended by Vice President Yemi Osinbajo, Minister of Finance, Mrs. Kemi Adeosun, and other top government functionaries and captains of industries from various parts of the world.
Speaking on the sidelines of the event, Akinola said the forum, which is in its fourth edition, will consolidate the investment drive of the Amosun administration.