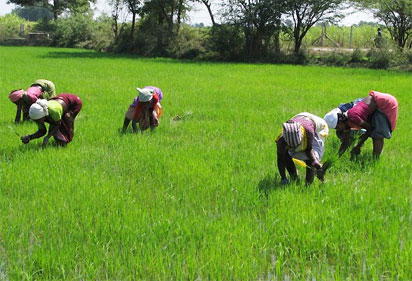 File: farmers
Newly –  inaugurated Board member of the National Horticultural Research Institute, Ibadan, Oyo State, Alhaja Kafilat Ogbara, has pledged to champion the cause of a greener environment through massive flower and tree planting across the country.
Ogbara, who spoke shortly after chairmen and members of boards for parastatals and agencies were inaugurated by President Muhammadu Buhari in Abuja, assured that she would work in concert with other board members in ensuring that the Nigerian environment is protected against pollution.
She said: "All over the world, the emphasis is on making the environment congenial through the greens and we cannot afford to be left behind.
"To save the society from the damaging effects of gas flaring and other gaseous effluents that constitute nuisance the world, we have to intensify efforts in planting flowers, trees and other plants of environmental value."