…As Obiano's second term begins today
By Nwafor Sunday
An APGA Chieftain on Saturday congratulates Governor Willie Obiano on his second term inauguration, noting that the state awaits his undoubted development and growth agenda.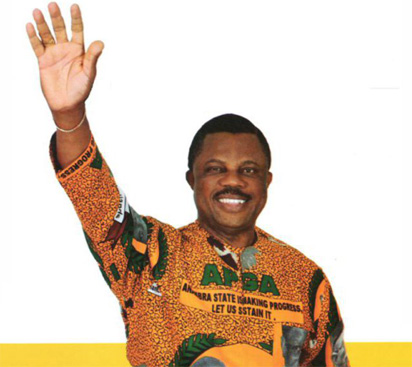 The National Coordinator APGA Media Warriors Forum, Evang Chinedu Obigwe, said this in a press release issued today in Awka as he charged Anambrarians not to be skeptical about the governor's socio-economic plans and assured them of Obiano's resilient in making the state the number one state in Africa.
"For our support, wise and right choice in the November 18th 2017 gubernatorial election, we should get ready to reap the benefits", he said.
Expressing his unflinching confident in Obiano's government, Obigwe said that the governor's second term will be better than his first term and urged Ndi-Anambra to support his second term administration.
"Rejoice for I know that Governor Obiano's second term in office will be far better than his first term", he said.
He lauded the continuity choice of Anambra electorates saying that continuity remains the bedrock of sustainable development.
He also expressed his happiness for being among those that fought gallantry without fear to make Governor Obiano's second term project a reality amidst all manners of threat and intimidation.
Obigwe stated that the people of the State are truly happy with Governor Obiano's style of leadership hence the reason why they overwhelmingly voted for his return.
He finally admonished the people of the State to be supportive of the governor's administration, saying that the only encouragement Obiano needs is the respective support.