Abeokuta – The National Youth Service Corps (NYSC) has appealed to employers of corps members to provide standard employment opportunities to those serving in their establishments.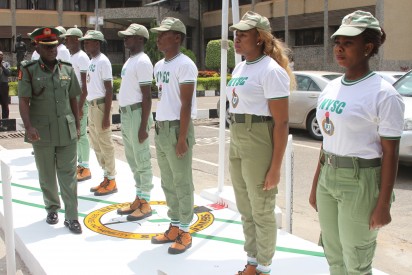 The Ogun State Coordinator of the NYSC, Mr John Okpo, made the appeal on Thursday during deliberations at the 2018 Corps Employers workshop held in Abeokuta, Ogun.
He also advised the employers to allow their corps members access to medical facilities in their places of primary assignments.
Okpo said that the provision of basic benefits would improve the self worth of the corps members and enable them integrate fully into such establishments.
"Employers should see corps members, first as human beings, rather than mere ad-hoc staff and as such must ensure they are well-catered for.
"The best way to motivate and get the best from your staff is by making them feel wanted and comfortable in the course of their duties.
"Corps members should be provided with medical facilities as available for permanent staff.
"Employers of corps members should, likewise, strive to give permanent employment to corps members who performed reasonably well during the service year."
Okpo said that the laws establishing the NYSC scheme required the employers of corps members to see themselves as partners and stakeholders in the development and training of youths.
"Your actions or inactions can either destroy or uplift the dreams of the founding fathers of the scheme," he said.
He said that the workshop explored issues relating to corps members and their employers.
The workshop had as its theme: "Tackling Emerging Challenges in Youth Corps Administration through Greater NYSC/Stakeholder Participation."
The chairman of the State NYSC Governing Board, Mr Afolabi Afuape, assured the NYSC that the government would continue to discharge its obligations to the scheme.
Afuape also the Ogun State Commissioner for Youths and Sports said, "Corps members are change agents, youths with abundant energies and awesome talents.
" When their welfare is prioritised, their level of productivity knows no bounds.
"It is my fervent belief that all stakeholders will look into the recommendations made with the ultimate aim of moving the scheme forward. "
He said that the NYSC management would, routinely, monitor employers of corps members to ensure that they provided accommodation for NYSC members serving with them. (NAN)