By Luminous Jannamike
ABUJA – The Nigerian Meteorological Agency (NiMet) has predicted normal onset and cessation of rainfall in many parts of Nigeria in its 2018 Seasonal Rainfall Prediction (SRP).
The Director-General, NiMet, Prof. Sani Mashi, disclosed this during the public presentation of the agency's 2018 SRP in Abuja on Tuesday.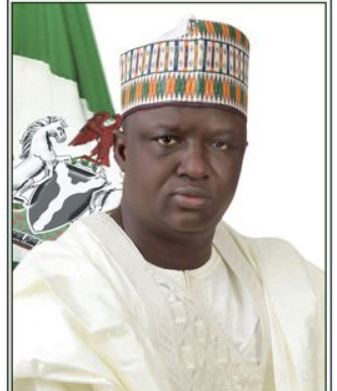 Mashi, however, stated that though normal rainfall amounts are expected this year, dry spells during the rainy season may be severe, especially in some parts of the North.
He said that earliest onset is expected to be from March 1st around the coastal region of the South-South.
Mashi added that places like Sokoto, Bauchi, Lafia, Makurdi, Ado-Ekiti, Calabar and Eket are also expected to experience early onsets, while places like Yelwa, Bida, Abuja, Iseyin, Abeokuta, Lagos and Umuahia are expected to experience late onset. Other parts of the country were expected to have normal onset.
According to him, cessation dates of the rains in 2018 are predicted to start from September 28 in the North West and reach the coastal states around December 19.
"The ending of the growing season is expected to commence from September 28. The earliest cessation date is expected to start from September 28th. This will occur around Sokoto and Katsina.
"Cessation of the growing season is expected to be normal across most parts of the country. Early cessation is anticipated over Jos, Ibi, Uyo, Ikeja. Cessation will, however, be a little delayed over parts of Ibadan, Ondo, and Warri," he said.
Mashi informed that the SRP aimed at minimizing potential risks and damages from weather and climate hazards, mitigate and adapt to the effects of the weather hazards on food, lives, installations, environment and the economy.
He, however, added that the 2018 SRP despite forecasting normal rainfall in parts of the country does not rule out the possibility of isolated flash floods due to high intensity rainfall at the peak of the season, especially in areas that are naturally prone to flooding.
Against that backdrop, the Minister of State (Aviation), Senator Hadi Sirika, while making his remarks, expressed disappointment that the 2017 predictions NiMet released about the likelihood of flooding several months earlier was neglected and adequate preparations were not made for the floods that inflicted heavy devastation across the country when it came later in the year.
He urged all stakeholders to take necessary precautions to reduce the negative impacts of possible flooding, especially on agriculture, water resources and environment sector.
Subscribe for latest Videos