An energy expert and social critic Mr. Lucky Ighoyota has admonished Nigerian youths to blaze the trail in nation building.
Ighoyota made the call on the sideline of a social event, held in Victoria Island, Lagos yesterday.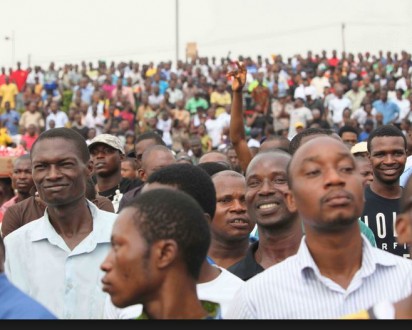 He lambasted the Nigerian youths saying they are responsible for the morass that the existing political class has brought the nation to stressing that the non-inclusiveness and under-preparedness to lead amongst the youths is what has created the leadership vacuum for a twenty first century drive for the country.
He also, lamented the level of corruption transfer from the aged generation to the present generation of youths who are interested in politics while allaying his fears that the moral conduct of today's youth may even be worse than the older generation and that Nigeria we are now may be a paradise compared to where the country might slide into in the next 20, 30 and 40 years if this trend is not checked and reversed.
He however, advised the youths to equip themselves with the requisite training in other to acquire knowledge that would help them provide good leadership that can take Nigeria out of her broken state to greatness.
He said: "We cannot go on to condemn the gerontocrats when the youths are not ready to take on the baton of leadership.
"Chairman Mao Zedong in one of his quotes, noted that the young people are the most active and vital force in society and are the most eager to learn and the least conservative in their thinking."