By Francis Ewherido
Living and eking out a living in Nigeria is tough, no need clothing the harsh reality in flattery garments or applying perfumes and make up to make the obvious bitter truth smell fine and look appetizing. The many problems and challenges offer great opportunities, though, but it is also an uphill task taking advantage of these opportunities. The environment is very hostile and creates an atmosphere of survival of the fittest. The weak have little chance.
But committing suicide for whatever reason has never and will never be an option. Recently a housewife in Ughelli, Delta State, allegedly committed suicide because her husband brought a lover home. That is very strange to me, especially if the woman is Urhobo, because Urhobo men, like many other men in the Niger Delta, are inherently polygamous. Before the advent of Christianity, our fore fathers married many wives for prestige and also to have a large work force. Even today, some Urhobo men, especially those who do not subscribe to Christianity, still practice polygamy. In fact, there is this popular, though erroneous, belief that sleeping with only one woman leads to impotency (Ay'ovo hw'osho). So if you come from, or you are married to a man from, an ethnic group with this mindset, why will you kill yourself because he brought another woman home, painful and disrespectful as the act is?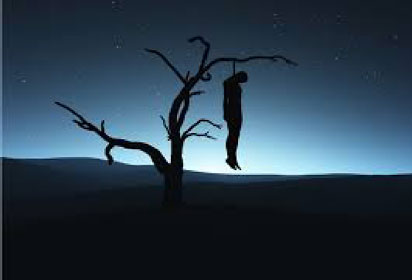 The husband has quickly responded that the wife killed herself because of indebtedness. Indebtedness, how many Nigerians are free of debt? Even Nigeria, as a nation, and Delta State are heavily in debt. That is a general disease, not enough reason to kill oneself. Wherever the truth lies, why take your life? What has she achieved? Now she has left her two children to an uncertain future. Soon her husband will marry another wife and life continues as if she never existed. The major losers are her two children and her parents, who probably made great sacrifices to see her through school.
While we were still on that, news of another suicide broke. This time, it was a school girl who killed herself because she failed her exams. Parents and guardians need to give their wards closer monitoring. Why will a youngster kill herself because she failed an exam? Many of the successful people today failed exams at one point or the other. Some sat for WAEC and/or JAMB multiple times. It was agonizing then, but the sweetness of subsequent successes has erased the pains of old. Recently in Kogi State, a number of civil servants also committed suicide because of the hardship caused by nonpayment of their salaries.
I remember in those days, we used to joke that, "Nigerians too like life, dem no dey commit suicide." Times have changed, from suicide bombers to individuals, who commit suicide, what we thought was distant now resides with us. When I think of some of these cases of suicide, what always occurs to me is a common saying in my place: "Those whose mothers went to the farm are wailing, what do they expect those who have lost their mothers to do?" Another way, I look at it is a saying my mother used to mentor us while growing up: "In life, you look in all directions; if you look in only one direction, your neck will become stiff."
Let us look at the cases one after the other. At 32, the young lady was married and had two children. She was also employed in a bank. Before she allegedly took her life. If she had reflected, she would have remembered her mates, who are still unmarried, her mates who got married before her but have no children yet; she would have remembered her mates who graduated with her, but are yet to secure a steady job. If she had gone a little further, she would have remembered primary school mates who never made it beyond primary six, her mates who now look as old as her mother because of hardship.
If the problem was her husband's infidelity, engage him in dialogue; find out what the problem is. Constructive dialogue does wonders in marriages. It levels mountains, fills up valleys, makes deserts fertile, builds bridges across wide rivers and expressways across thick forests. If it is indebtedness, reflect on how the indebtedness came about: make efforts to avoid subsequent potholes and put in place a repayment plan. Suicide is not an option.
I find youngsters who commit suicide particularly painful. From age 14, many young people stop listening to their parents; that is when peer pressure takes firm hold of them. But as parents do we surrender? No way, we must continue to play our role. They will sulk, they will rebel, they will grumble, they will see us as a pain in the neck, but we must continue to play our role. Our counsel and admonition might not register in their consciousness, but they will in their sub-consciousness. When they are on the brink, or at a cross road and are thinking of doing something stupid, like committing suicide, that parental counsel will speak to them and pull them back.
While we must always encourage our children to excel, we must not threaten them in a way that, if they fail or make mistake, they are unable to turn to us for solutions. Whether or not we like it, youngsters will continue to do stupid things, some will try out hard drugs and get into trouble, some will get pregnant or the boys will knock up other people's daughters, they will fail exams and get involved in other unacceptable acts. You must leave a window for them to get back to you like the prodigal son did. And when they do, take them back like the father of the prodigal son did. Some parents shut every available avenue for children who have gone astray to come back. At the end, the youngsters dig themselves deeper into mess or commit suicide.
As for government workers who commit suicide over nonpayment of salaries, no need killing yourself. Elections of 2019 are here, arm yourself with your voter's card, be an opinion leader in your locality and campaign against such government officials and do your bit to ensure they do not get reelected. Suicide is not an option, please.