By Ben Agande
KADUNA— Chairman of Arewa Consultative Forum, ACF, Ibrahim Coomassie, has called on the Federal Government to stop the incessant killings and kidnappings in northern part of the country, saying Nigeria cannot do without the north.
Speaking when the leadership of Jamiyar Matan Arewa paid him a courtesy visit in Kaduna, yesterday, Coomassie said the negative narrative about the north must be changed.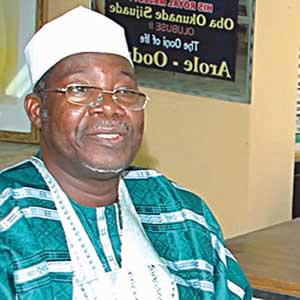 He called on President Buhari to do all within his powers to see to the end of all killings, kidnapping of all and sundry, particularly women and children.
He said: "We all know that without the North, Nigeria can never survive. We still stand by it. But now is the time to walk the talk in the interest of our people.
"Chibok girls are still missing. Now it has gone to Dapchi in Yobe State, what happened? Are we always going to be the victims? Boko Haram, see what they did to the North East. They have spread over to the North Central and even to the southern part of the country.
"Should we continue to be regarded in the negative side? No. We are leaders in our own right and we must exercise this responsibility for our people."
"Whenever there is crisis, women and children are always the major victims. Enough is enough. Enough of killings of our women and children, enough of kidnapping of our daughters and enough of destruction of our property. We are proud that you have come forward to meet us to discuss this issue.''
Earlier, Chairperson of JMA, Aishatu Pamela Sadauki, who was represented by Hajiya Aliko Muhammed, said their visit to the Forum's National Working Committee, NWC, was basically to discuss how to protect children and women in the region from incessant attacks.
She said, as mothers, the continued abduction of their children, unwarranted killings, particularly in the region, has taken an alarming rate and the need to address it now more imperative than ever.