The Nigerian Com-munications Commission, NCC, has said Nigeria is left with just 8 per cent to attain the 30 per cent broadband target set by the Federal Government for the end of this year.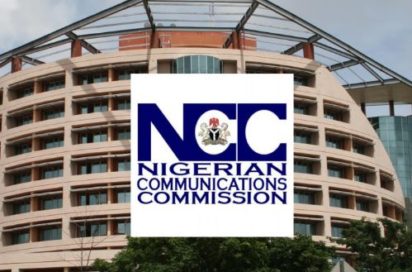 The Executive Director of the Commission, Prof. Umar Danbatta, dropped the hint at the DAAR 2017 Awards ceremony held in Abuja, where he was honoured with award for Outstanding Leadership in Public Sector Governance.
Prof.  Danbatta, who was represented at the event by the Head, Media and Public Relations of the Commission, Mr. Reuben Muoka, said: "At the moment, Nigeria has moved from 10 per cent to 22 per cent broadband penetration in the pursuit of the 30 per cent target set for December 2018. Effort is ongoing to deepen the penetration as part of this administration's eight-point agenda.
"Plans are also ongoing to license Infrastructure Companies, Infracos, auction some frequency licences, while some are being initiated and some being refarmed to achieve the broadband penetration target. In broadband, we have moved from 10 per cent to 22 per cent broadband penetration at the moment. All these are going on simultaneously."
On the agenda for consumers' expectations as regards quality of service, Danbatta declared; "The agenda has encapsulated all the key areas of interest for the Nigerian consumer. 2017 was the Year of Consumer, but yet to come is the broadband plan for Nigeria which is being implemented at the moment. Issues like spectrum management efficiency and collaboration with other organisations are being resolved so the telecommunication sector can spur the industry to grow the economy."
The Ministry had in 2012 launched a Broadband Road map with a 30 per cent penetration target by the end of 2018.