By Emmanuel Okogba
Imo State governor, Rochas Okorocha, has stated that God and 24 out of the 27 local government areas in the state support the ambition of his son-in-law to succeed him in office.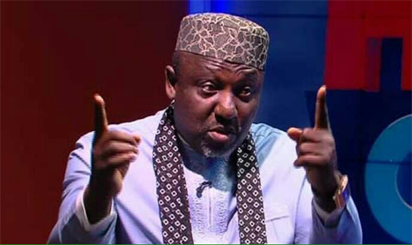 According to the governor, the opposition had seen his son-in-law as the aspirant to beat in the race to the State House, and now uses the church against the "project."
His words: "We say this for posterity sake. Imo people, including youths, students, men and women have "thrown their unalloyed support behind" the youthful Chief of Staff, Uche Nwosu, for the 2019 governorship in the state.
"He has become the subject matter as long as that issue is concerned, with APC officials and leaders from 24 out of the 27 local governments in the state having already endorsed him for the 2019 Imo guber.
"Now, seeing Uche Nwosu as the guy to beat in the 2019 election, they now think that there is no other way to stop him than through unwarranted blackmail.
"That is the reason such a quintessential gentleman and an embodiment of decency should be associated with whatever that transpired at the event in question."