By Emmanuel Okogba
Former Chelsea striker, Adrian Mutu has alleged that Manchester United coach Jose Mourinho is deliberately not giving Zlatan Ibrahimovic game time despite the striker being fit.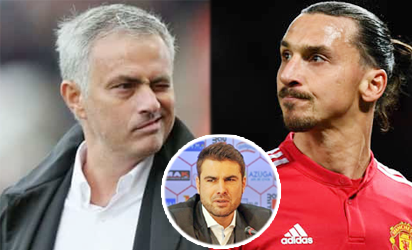 Ibrahimovic has been plagued by injuries this season- forcing him to feature just seven times without scoring a goal.
The ex Sweden international who only returned to training in February after suffering an injury recurrence will leave for MLS side LA Galaxy at the end of this season.
Read Also: Ibrahimovic free to leave Manchester United if he wants, Mourinho says
Mutu is of the opinion that a failing relationship between the pair is responsible for the striker's absence from the field and not injury.
"Mourinho doesn't care about the performance, only the result," Mutu told Telekom Sport Romania.
"I have information that Ibrahimovic is not injured, he's just cold with Mourinho right now."
Mutu also fell out with Mourinho over fitness issues during his time at the Stamford Bridge side before he was released by the club for failing a drugs test in 2004.