Abuja – The Minister of Communications, Mr Adebayo Shittu, on Tuesday urged agencies under the ministry to collaborate toward repositioning the Information Communication Technology (ICT) sector for better service delivery.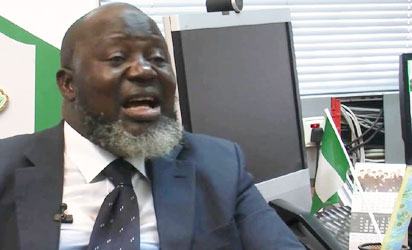 The minster made the call during the inauguration of the boards of agencies under the ministry of communications in Abuja.
The agencies are the National Information Technology Development Agency (NITDA), the Nigerian Postal Service (NIPOST) and the Nigerian Communication Satellite Limited (NIGCOMSAT).
Shittu attributed the major problem besetting the ICT sector as inadequate synergy of government institutions.
He therefore urged the members of the boards of the agencies to work together toward repositioning the sector for better service delivery.
''I urge you to make this synergy a core principle in your various spheres of authority to facilitate seamless development in the sector.
''I have no doubt that you are experienced and eminently qualified for the task ahead.
''I must remind you however that your new role confers on you both privileges and great responsibilities requiring high level of commitment and urgency," he said.
He briefed them on the ongoing reforms in the agencies and advised them to prepare their minds and work productively toward realising the set goals.
The minister, who congratulated the boards' members, charged them to immediately hit the ground running.
Mr Abdulaziz Abdullahi, the Permanent Secretary in the ministry, said the inauguration would provide accelerated development in the ICT sector.
He noted that access to ICT had become critical for participation in the economic, political and social life both at the national and global levels.
''New technologies such as internet of things, cloud computing, mobile money, etc, are also introducing new possibilities and therefore it is crucial that Nigeria harnesses the potential of these technologies to promote social and economic development in the country.
''While the ministry is leading in the overall coordination and oversight of the ICT sector, the agencies under it, which boards are being inaugurated today are established to provide special services to the populace."
Abdullahi, therefore, wished all members of the boards a very rewarding tenure.
Responding on behalf of other boards' members, the Chairman of NIGCOMSAT Board, Chief George Moghalu, said members were fully conscious of the enormity of the responsibility before them.
Moghalu, who assured the minister of their unflinching support toward realising the ministry's goal, thanked President Muhammadu Buhari for finding them worthy for the appointment.
Prof. Adeolu Akande is the Chairman of NITDA and Mr Maimuna Yahaya Abubakar, the Chairman of NIPOST. (NAN)