Gov. Aminu Masari of Katsina State on Monday called for specific roles for State Governments in prisons management as part of measures to decongest prisons across the country.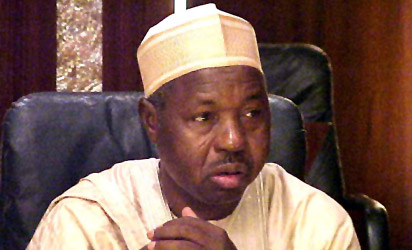 Masari made the call in Katsina when Justice Ishaq Bello, the Chairman of the Presidential Committee on Prisons Reforms and Decongestion, paid him a courtesy visit.
He said that such state governments' roles in prison management would assist in creating viable environment for prison officials to operate.
The governor said that keeping those awaiting trial together with convicts would turn prison yards into breeding grounds for criminals rather than being reform centres.
According to him, separation of suspects from convicts in prisons will further assist to reduce the crime rate in the country.
Masari revealed that the state government was considering the list of the 116 prison inmates in the state with a view to paying their fines.
According to him, those to be released through the gesture would be handed over to their village or ward heads, with a view to preventing them from returning to their old habits.
Earlier, Bello commended the state government's interventions in enhancing efficiency in the management of the prison yards and inmates in the state.
The chairman said that the committee would visit Katsina and Daura Prisons in the course of its assignment in the state. (NAN)