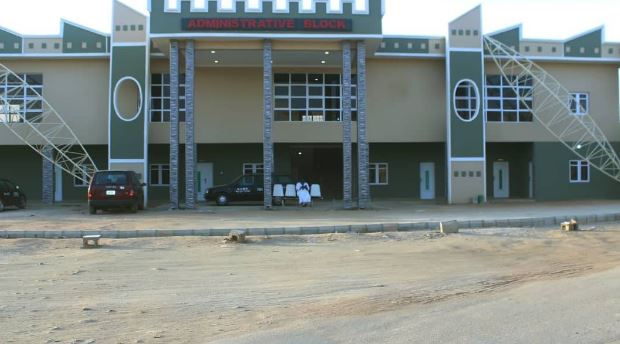 Masari boosts healthcare in Katsina, renovates General Hospitals
The Katsina state Governor, Rt. Hon Aminu Bello Masari has boosted the healthcare sector in the state by renovating the General Hospitals to a more than world-class standard for quality healthcare delivery.
"Even before his inauguration as governor, Rt. Hon Aminu Bello Masari, after his victory at the polls in 2015, inaugurated some committees to carry out an assessment of the situation the government met on ground in each sector, particularly, education, health, infrastructure, security and agriculture," the media and publicity team's Director-General, Alhaji Ibrahim Muazzam,  has revealed.
According to him, "On assumption of office, governor Masari hit the ground running by rolling out his restoration agenda, which set out to restore the state back to its glory days.
He said "In the health sector, the governor began the rehabilitation, upgrade and expansion of three selected general hospital in the state, which are General Hospital Katsina, General Hospital Funtua, and General Hospital Daura – projects which are currently ongoing."
As part of its projects tour around the state, DG and his team visited these three hospitals and assessed the record-breaking project which is enhancing healthcare delivery in the state.
"For instance, while at General hospital Funtua, the team interviewed the Chief Medical Director of the hospital, Dr. Faruk Adamu who recalled that since the hospital was established over thirty years ago, it has never witnessed any renovation, expansion, or upgrade.
He explained that the project entails the renovation and expansion of the Out-Patient Department, OPD, the theatres, the maternity ward, laboratories, the administrative block and other sections, as well as the provision of modern equipment for these units.
He said, "these equipment include new X-ray, Citi-scan, and MRI machines and scanners that will revolutionize healthcare delivery in these hospitals.
"The project also entails the construction of new structures such as a new theatre, parking lots and laboratories as well as the placement of interlocking tiles and gardens to beautify the hospital and make it more conducive for patients coming to receive treatment.
Dr. Faruk Adamu noted that the expansion was necessary in order to meet up with the growing number of patients who flock to the hospital from all parts of the southern senatorial zone of the state and even parts of Kaduna and Zamfara States.
The CMD also explained that the state government has employed more medical personnel who include doctors, nurses, midwives, and surgeons. For instance, the hospital used to have only seven doctors, but the state government has employed nine more doctors to make their number sixteen, as well as twenty nurses which have improved services at the hospital.
The renovation and upgrade of General Hospital Funtua, which has been renamed Sarkin Maska Shehu Hospital, is making progress just as that of Katsina and Daura, as the state government works to improve other hospitals, clinics and other healthcare centres across the state.