Kano – Maryam Abacha American University Niger, (MAAUN), has been admitted into the prestigious International Association of Universities (IAU) for the facilitation and the enhancement of academic learning in the university.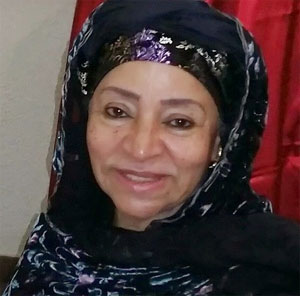 IAU is a melting pot of academic activities and a hub of academic interaction around the globe and has over the years built a unique conveying power and global outreach.
It also make it possible for members to attend a variety of academic events that focus on key Higher Education topics and bringing together intellectuals, experts and leaders from across regions to cross fertilize ideas.
This is contained in a letter signed by Secretary General and Executive Director, international Bureau of Universities, Hilligje Van't Land and made available to News Agency of Nigeria (NAN) in Kano on Sunday.
Vantland explained that MAAUN was admitted into the body having met all the criteria for admission as set by the IAU administrative board.
"Your institution has met all the criteria for admission as set by the IAU administrative board so we are delighted to accept the application on behalf of the IAU president and members of the IAU administrative board.
"Permit me to express how much we welcome Maryam Abacha American University Niger as a member of this great association," he said.
Some of the academic benefits that will accrue to MAAUN as a result of being a member of the association according to the statement include; access to complimentary copies of IAU reference works and publications.
Others are enhanced access to the World Higher Education Database (WHED portal) and HEDBIB, a database on higher education systems, administration, planning, policy and evaluation.
Other benefits include; free subscription to Higher Education policy IAU's quality journal, monthly newsletter and IAU Lynx.
The monthly overview of Higher Education development around the world, monthly IAU highlights from the press, IAU annual reports and policy statements, among many other benefits.
Commenting on the development, the dean Postgraduate School, MAAUN, Prof. Magaji Rano said the absorption of MAAUN into IAU is another milestone in the annals of the university's consistent trajectory to academic excellence.
Rano noted that in its strides towards greatness, the university, has consistently maintained a philosophy of hardwork, innovation, consistency, competitiveness and intuition.
He said that these were the building blocks upon which the university grows from strength to strength over the years.
Rano maintained that the latest achievement is just a tip of the iceberg on the litany of successes that the university intends to achieve in the near future.
"The achievements recorded by the university in the recent past only portrays that in the near future MAAUN will be a force to reckon with globally' in the academic circle he added. (NAN)