By Abdulwahab Abdulah & Jane Echewodo
A 35-year-old man, Okechukwu Nwachukwu was, yesterday, sentenced to life imprisonment by an Ikeja High Court for defiling an eight-year-old girl in 2014.
Delivering judgment in the case, Justice Oyefeso sentenced Nwachukwu to life imprisonment finding him guilty of two-count charge bordering on defilement levelled against him.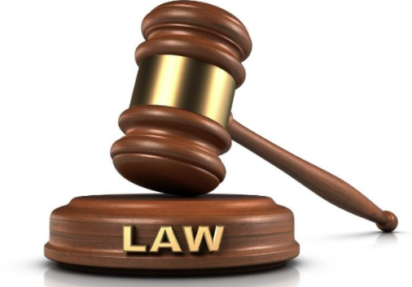 Nwachukwu was accused of defiling two girls, aged seven and eight, but the prosecution could only secure conviction on one.
One of the defiled girls, in her testimony, told the court that she was waiting for her school bus when she saw "Uncle Okey" and pleaded with him to carry her up to see if her school bus was approaching.
She said instead of lifting her up, Uncle Okey carried her into an uncompleted kitchen, removed her pants and inserted his manhood into her.
Nwachukwu denied having sex with the girls, but admitted touching one of the girl's laps, removing her pants and penetrating her private part with his finger. But insisted he did not insert his manhood inside her.
Six witnesses testified against the defendant, including one who told the Police that the defendant also impregnated his under-aged house help. The defendant did not call any witness.
During the trial, a medical doctor at Mirabel Centre, Lagos, who conducted test on the girls, confirmed that one of them had bruises in her private part, while the other had none.
The doctor added that the absence of bruises did not mean that there was no penetration or rape, especially when the act had taken long like in one of these cases.