By Bashir Bello
KATSINA – The Emir of Katsina, Dr. Abdulmumini Kabir Usman has on Saturday decried the increasing surge in use of dangerous and hard drugs and peddling amongst youths in the state.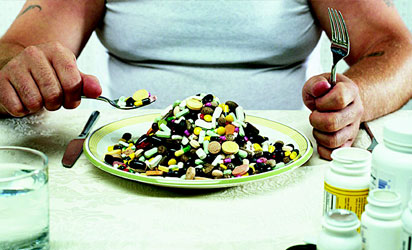 The Monarch lamented the increase in youth into drugs in the state during the turbanning ceremony of the Speaker of the state Assembly, Hon. Abubakar Yahaya Kusada as Garkuwan-Katsina and other illustrious sons of the state.
Dr. Usman said the intake of the drugs poses security threat to the state hence the need to curtail it.
The Emir also frowned at the spate of rape cases in the state while calling for a concerted effort to address the menace.
According to him, "the issue of rape has become a major problem in the state. This thing happen everyday and police cannot be everywhere.
"This is where the role of eminent personalities comes in. You have to take this message to the people, enlighten them and educate them on the inherent dangers of the menace.
"As parents, we have to monitor the movement of our children because they are vulnerable and can be easily deceived by some unscrupulous elements who may want to take advantage of them and dehumanise them, especially the young girls," Dr. Usman, the Emir noted.
Others turbaned include the former Deputy Governor under Peoples Democratic Party, PDP, in the state, Abdullahi Garba Faskari as Dan Yabanin Katsina and Sani Danlami as Garkuwan Gabas among others too numerous to mention.