: Leave our daughters alone
Nigerian women witnessing worst of times—Mrs Osinbajo
By Victor Ahiuma-Young, Johnbosco Agbakwuru, Josephine Agbonkhese, Esther Onyegbula & Precious Nicholas
NIGERIAN women, yesterday joined their counterparts across the globe to mark International Women's Day,  as wife of the President, Mrs. Aisha Buhari, told rapists, kidnappers and perpetrators of various harmful practices against women and girls to stop their evils against women.
This came as organised labour insisted that no nation can develop without tapping from the full  potential of its women in every facet of human life.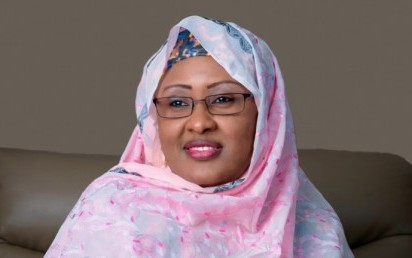 Similarly, United Nations, UN, called on the Federal Government to put  measures  in place to  address the widening gap in the number of men and women occupying senior positions in the country, particularly in the civil service.
Leave our daughters alone
Nigerian's  First Lady, who  spoke at a ceremony to mark International Women's Day at National Centre for Women Development, Abuja, observed that for Nigeria, the day must be marked with a difference, considering the sad incidence of the abduction of girls, especially the case of Chibok and Dapchi.
The wife of the President in a statement  by her Director of Information, Suleiman Haruna, said: "As a mother, I share the sorrow and agony of the parents at this time, it is my sincere hope that efforts by government will soon lead to their release."
She said it was a strong call for the end of abductions, charging the media to own the campaign and spread message.
The President's wife also charged wives of the governors to propagate the campaign in their various states, stating that the message must echo through all corners of Nigeria and be on everyone's lips.
She repeatedly echoed, "Leave our daughters alone, leave our daughters alone, leave our daughters alone."
Nigerian women witnessing worst of times—Mrs Osinbajo
Earlier, wife of the Vice President, Mrs. Dolapo Osinbajo, while congratulating women as they celebrated the special day, said it was sad that Nigerian women were witnessing the worst of times because of many negative things that are happening.
Director-General of National Centre for Women Development, Mary Ekpere-Eta, on her part, said this year, there was an unprecedented global movement for women's rights, equality and justice.
She said sexual harassment, violence and discrimination against women have captured public discourse, propelled by a rising determination for change, which she noted were instrumental to the declaration by wife of the President on the harmful practices affecting women and girls in Nigeria.
ULC on gender discrimination
For labour, addressing the gathering of its women commission after inaugurating the commission in Lagos, President of United Labour Congress of Nigeria, ULC, Joe Ajaero, contended that "ULC believes that when we call for action to end gender discrimination, we are not only calling on women to act, we are also calling on government at all tiers, institutions and organisations, including individuals  to work from their respective corners of the national space to remove all vestiges of gender alienation.
"Laws must, therefore, be made that not only protect women and outlaws discrimination based on gender but also penalises it.
"Nigeria must work together to reduce all the negative indices affecting women. Unemployment among women at around 65 per cent is unacceptable; sexual violence and abuse against the girl child that suggest that 25 per cent of women experiences this wickedness before the age of 18 is frightening.
"Maternal mortality of about 145 deaths per day in Nigeria must be reduced. The killings in the Northern part of Nigeria where majority of its victims are women and children should be addressed."
Also,  the UN Director of Information Centre,  Nigeria, UNIC, Ronald Kajanya, while at an event organised by the centre to mark the day,  in Lagos,  said: "Between 2010 and 2015, on the average, 72.3 percent of senior positions in Nigeria's State Civil Service, were occupied by men, compared to only 27.7 percent occupied by women.
"At the national parliament in 2015, 94.3 percent of seats were occupied by men compared to 5.7 percent occupied by women. At the state and local government levels, women seem not to appear in the power equation. Also, men dominate the judiciary at the state level. In 2015, only 26 per cent of judges in Nigeria were women."
Similarly, Lift Above Poverty Organisation, LAPO, implored government at all levels to invest in women, especially those at the grassroots.