By Gabriel Olawale
LAGOS—FORMER Governor of Cross River State, Mr. Donald Duke, yesterday, said that what Nigeria has lost to the Boko Haram insurgency, in the last seven years of its menace, is far more than what was lost during the civil war.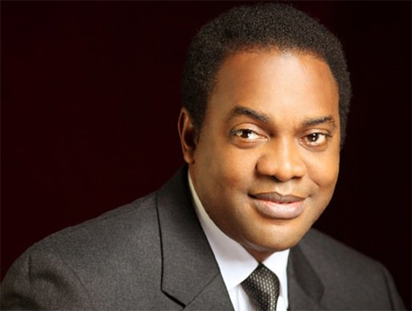 Speaking at a conference  organised by the National Movement for Positive Change, NMPC, in Lagos, Duke regretted that some Nigerians have turned Boko Haram insurgency to money-making venture to the detriment of the country's peace and development.
He said: "Boko Haram has gone longer than the civil war. Boko Haram has been on for about six to seven years now, whereas, the civil war was three years. In real terms, it has cost us more than the civil war, in terms of human and material resources.
"The Boko Haram crisis is also economic and it is getting deeper now because they have  realised  that the best way to get more money is to capture a few girls, get about $10 million to release them and six months later kidnap another set and make more money.
"There is a fundamental problem in our Armed Forces, their efforts cannot be doubted but there is a problem somewhere. I believe the men and women in the Armed Forces are far more intelligent and exposed to deal with this issue."
In his remarks, the President of NMPC, Mr. Niyi Aborisade, said that some people came to power with the promise of change but "the irony is that they didn't inform Nigeria the kind of change they intended to deliver."
Aborisade said: "The way this country is being run is not good for the citizens, so it is our duty to create awareness and an enabling environment so that people in this country will be aware of their rights and their power to bring positive change to this country."