By Luminous Jannamike
ABUJA – The Inspector-General of Police, Ibrahim Idris Kpotum, has advised medical professionals to avoid ostentatious lifestyles and rather live in modesty to avoid attracting undue attention by terrorists and others who kidnap for ransom.
Idris gave the advise while delivering the keynote address at the opening ceremony of a National Conference on Security of Health Workers and Medical Practitioners, organised by the Nigerian Medical Association in Abuja on Wednesday.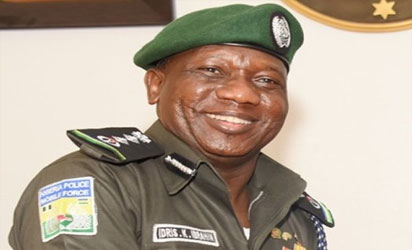 According to the IGP, it is worrisome that kidnapping gangs and terror groups target health workers, typically sold out by close family members, aggrieved friends or staff members who consider them as persons of high cash value.
"Avoid showing that you are rich, try and portray yourself as a civil servant with meagre salary or running a small business," the IGP, who was represented by the Force' Medical Officer, AIG  Kaumi Ahmadu, said.
He also urged the medical professionals to be mindful of shabbily dressed persons on the highway with Military or Police uniforms manning checkpoint, that have no solid checkpoint features or Police/Army vehicles parked by the side.
The IGP, who regretted that over 13 health workers were kidnapped in recent times, called for increased vigilance in order to identify suspicious individuals and report them to security agencies.
"As healthcare professionals, you are also mandated by law to report any one who comes or was brought to your facility for treatment of gunshot wounds. Such persons can be treated but the security agencies should be informed for questioning," he said.
Speaking earlier, NMA President, Prof. Mike Ozovehe Ogirima, noted that medical and health workers appear to have been particularly singled out as target by terrorists, kidnappers and robbers for reasons that are not clear.
He said the matter became so bad that medical practitioners felt the need to protest on the streets in some States.
"We have been calling on Federal and State Governments to respond to the crisis and take actions to enhance security of medical and health workers. But we remain aware that much as Government has the prime mandate for security of citizens including medical workers, security remains the collective responsibility of every citizen," he said
In his remark, the Chairman, NMA National Committee on Security and Doctor's Safety, Dr. Friday Imoniche, said the conference affords all the collaborating associations, unions and regulatory agencies opportunity to present their perspectives on how the challenge of insecurity is specifically affecting them and recommend action plans from the point of view of their sub-sector.