By Harris-Okon Emmanuel
UYO— Akwa Ibom State Government has threatened to revoke a road contract over what it termed as the poor drainage system on the Phase II Ikot Ebiere-Ikot Edor-Ikot Akpabon road in Onna Local Government Area of the state.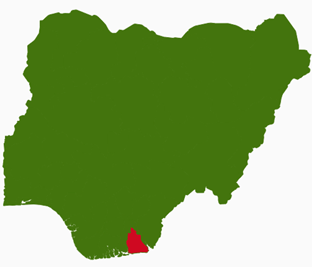 Commissioner for  Works, Akparawa Ephraim Inyang-Eyen, handed down the threat while inspecting work on the road and described the extent of the job as being below standard,
He said:  "The quality of the job, especially the side drains, is not acceptable to Akwa Ibom State Government. I have just directed the site engineer to cancel the entire drainage done. Those drainages are not acceptable and will not be allowed in Akwa Ibom and if it is not corrected within 30 days, we will have no choice than to revoke that contract.
"Certain standards have been set and those standards must be maintained by whosoever is constructing roads in the state. This administration is not willing to accept any low standard job by any contractor, either in the rural area or at the urban centre."
The commissioner, however,  gave the contractor 30 days to amend the poor drainage, stating that his inspection team has to be invited by the contractor to assess the job before the embargo would be lifted.
The commissioner had also supervised the demolition of structures to give way for a modern roundabout in Etinan main town, as part of the dualization of the Ikot Oku Ikono-Etinan road handled by the construction giants,  Julius Berger.