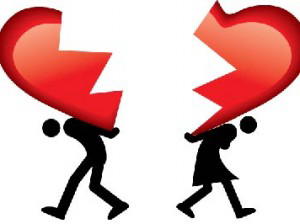 File: Divorce
A 23-year-old house wife, Yahanasu Dahiru has asked a Sharia Court II at Magajin Gari, Kaduna to dissolve her marriage to Nasiru Sani, for his waywardness.
The woman told the court that she has been married to Sani for five years and were blessed with a child, but has never seen him pray as every good Muslim does, nor cater for her needs.
"My husband doesn't offer his prayers nor does he provide food for me or medication whenever I fall sick," she said.
According to her, the defendant ignored her when she moved to her parents' house for eight months over a misunderstanding they had.
She added that even though she fell sick and was hospitalised during the period, her husband did not bother to show up or settle the medical bills.
Dahiru, therefore, urged the court to dissolve the marriage as she was no longer interested in the union.
The defendant, however, dismissed the wife's claims as untrue.
The judge, Malam Musa Sa'ad ordered the couple to present their guardians and witnesses to the court on March 27, when hearing in the case will continue. (NAN)