By Dayo Johnson & Dapo Akinrefon
AKURE—THE pan Yoruba socio-political organisation, Afenifere, yesterday, called on the United Nations, UN, Special Rapporteur on genocide to investigate what it called the alleged ethnic cleansing by herdsmen in Nigeria.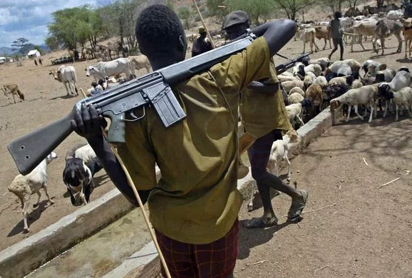 This came as the Sarkin Fulani of Lagos State and Chairman, Association of Fulani Chiefs, South-West Nigeria, Alhaji Mohammed Abubakar Bambado frowned at former Chief of Army Staff, Lt. General Theophelus Yakubu Danjuma, retd, for allegedly inciting Nigerians to take up arms against fellow Nigerians.
Rising from their monthly meeting, held at the country home of their national leader, Pa Reuben Fasoranti, the group described Danjuma's allegation as weighty and damming.
Afenifere's National Publicity Secretary, Yinka Odumakin, who addressed newsmen after the meeting, said: "the meeting noticed the recent comments on ethnic cleansing across the country and the complicity of the armed forces by General Theophilus Danjuma.
"Danjuma should be taken seriously because as former Chief of Army Staff and Defence Minister, he knows and has a deep knowledge of the military and could not have spoken in vain.
"The military, in responding to Danjuma's allegations, claimed they are neutral in the one sided killing that is going on in Nigeria when those, who should enforce the law and ensure that the killing is stopped and killers are arrested, claimed neutrality when Nigerians are being slaughtered in droves.
"This is the greatest admission of the fact that their state aided genocide going on in Nigeria when the Army begins to claim responsibility.
"We demand, from Nigerian authorities, the immediate disarmament of the exclusive terror machine in the hands of herdsmen and the reorganisation of the architecture of security of Nigeria to reflect federal character.
We ask the United Nations Special Rapporteur on genocide to investigate what is going on in Nigeria. If this disaster unfolds into full scale war, the international community would have a deep problem on its hands."
S'West Fulani monarch tackles Danjuma
Meanwhile, the Chairman, Association of Fulani Chiefs in the South-West, Alhaji Bambado said: "He (Danjuma) has access to his friend, President Muhammadu Buhari and can easily take all his evidences, if any, to him, but telling people to arm themselves is an invitation to anarchy, which, when it happens will consume us all."