By Chioma Obinna
Severe pains during menstruation cycle affect a number of girls and women on monthly basis. For some, the pains may be normal but, in some cases, it could be more than a feeling of pains.
According to experts, these symptoms, also known as dysmenorrhea, which interferes with daily activity, are associated with abdominal pain, cramping and lumbago.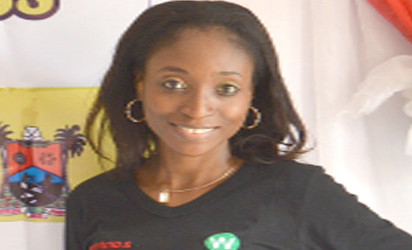 However, scientists have found that the most common cause of secondary dysmenorrhea is endometriosis; a hidden condition that can result to infertility and reduction in quality of life.
It has been found that endometriosis, a gynaecological disease, affects millions of women globally.
Sadly, many of these women suffer these unending pains ignorantly. Worse still, the cause and treatment of this condition has remained a challenge. Even women, who tried to seek treatment, end up being mismanaged or misunderstood by medical doctors due to their low or no knowledge of the diagnosis of endometriosis.
Hundreds of these women face various challenges, including infertility. Some have kept away from work and social activities.
Endometriosis, generally, is dismissed as women's troubles despite its huge burden. Today, one out of every 10 girls of reproductive age is affected. Yet, lack of awareness and ignorance on the part of medical practitioners has made sufferers to live a life of pain and debilitation, unable to work or socialize and sometimes suffer infertility.
Sunday Vanguard spoke to a survivor, Mrs. Olivia Chinwendu Nwakudo, a graduate of microbiology, on the silent condition affecting women. Olivia is not alone as an estimated 100,000 Nigerian women are living with the condition.
To Olivia, diagnosing endometriosis in Nigeria is difficult because little or no attention is paid to health-related issues.
"It took 11 years from the onset of my symptoms before I was told the cause of my pains", she started.
As a teenager, Olivia was diagnosed with endometriosis at the Federal Medical Centre, Ebute Metta, Lagos, after she was treated for several conditions. "I know what I went through".
As a young girl, she always experienced menstrual pains.
Just like every other Nigerian parent, her mother never thought it was anything serious.
The pains continued and later led to the curiosity to find out what was behind the monthly trouble. When the family became tired of administering pain killers that could not stop the pains, the search for treatment began.
"We will go to hospital and treat the problem but it will continue", she narrated.
Olivia, in search for solution, visited several hospitals and met several doctors all to no avail until she finally met a gynaecologist at the Federal Medical Centre. Ebute-Metta, Lagos.
"I saw many doctors but, as I grew older, I started observing different symptoms until I saw a gynaecologist at age 24 in one of the government-owned hospitals, Federal Medical Centre, Ebutte- Metta. That was 11 years from the onset of my symptoms", the survivor said.
"By God's grace, I had been managing it but I believe strongly that if people understand what it is, it will help them."
Olivia, who said he never knew what endometriosis was at that time, said the diagnosis helped her to develop interest in knowing more about the condition. According to her, many victims of endometriosis are under-treated or not diagnosed.
Further narrating her story, Olivia said: "I am quite passionate about raising awareness because, as a teenager, if you know what your body is supposed to be doing, you will know what the body should not to be doing.   Then you can report to the doctor.
"Even research says it takes an average of 10 years for a woman living with endometriosis to get an accurate diagnosis. In my case it took 11 years. Some people don't know that they have endometriosis until they are trying to conceive and they can't and that is when they now start seeking treatment.
"Unfortunately, during that period, thousands of these women may be unable to maintain a sexual relationship which, in turn, leads to crisis in marriage.
"Some will discover this in their 30s. But at that time, the disease has already infiltrated their systems. If they knew earlier, they will be able to deal with it because, apart from the fact that it affects your fertility, it also affects your productivity.
"You cannot compete effectively in the workplace. You cannot be happy or useful to your husband or society".
Olivia, who is the founder of Endo Survivors International Foundation, a non-governmental organization established to raise awareness about endometriosis, improve menstrual hygiene among adolescents as well as promote access to healthcare for women dealing with endometriosis, on this year's Women's Day, which focused on the need to "press for progress", took her campaign to Pholex Success Secondary School in Ebute-Metta area of Lagos.
To her, catching girls young is the key to preventing infertility, guaranteeing their healthy future and winning the war against the hidden condition hurting them silently.
"We are raising awareness because, now, the adolescent girls will grow up to become women who are in charge of their bodies", she said.
"Adolescents are to be taught the cardinal symptoms which include pelvic pain, pain during or after sex. Again, almost every woman with endometriosis will show these symptoms. However, one per cent of women have no symptoms."
Describing how dangerous the condition is, Olivia explained that some women see blood in their stool, some vomit, experience nausea, especially when they are menstruating.
"Infertility, back pain, lower back pain, leg pains and fatigue is common in victims", she said.
Menstrual hygiene
According to her, menstrual hygiene was important in girls to nip endometriosis in the bud.
"There is a United Nations research that shows that one out of 10 girls in sub-Saharan Africa misses school when she is menstruating because she doesn't   have access to menstrual hygiene products. When she misses school she cannot compete.   It happens every month and that means 60 days in a year", Olivia said.
"Girls should be taught how to take care of themselves because they are more susceptible to infections. Apart from the pains of the menstruation and the burden, you can get infected if you don't take a good care of yourself".
While calling on companies producing sanitary towels to bring down the cost of the products, she posited that access to the products by young school girls would increase enrolment in school and better health.
"Mothers should get involved in their children's menstruation and health. They should not assume that they are learning it in the school.   They should invest in their children's menstrual hygiene because if they fail to do so, that money they are trying to save will be spent on drugs. Severe menstruation is not normal", she stated.
The endometriosis survivor encouraged teenagers to listen to their bodies and dedicate a notebook to record their menstrual cycle, pelvic pain, extreme discomfort, nausea or vomiting if experienced during their period- as these are early signs of endometriosis.
Her words, "Endometriosis cannot be diagnosed through ultrasound, blood test or scan; the only way your doctor can make an informed suspicion is if you are able to give useful information regarding your menstruation and pelvic health. You can do this easily by using a note book to write it down dutifully every month". Olivia explained that not every case of severe menstrual pain is endometriosis but it is better to have your pain checked by a doctor than to be ignorant- the later could be very costly.