Gombe State Government has earmarked N20 million to procure child-spacing kits in the state.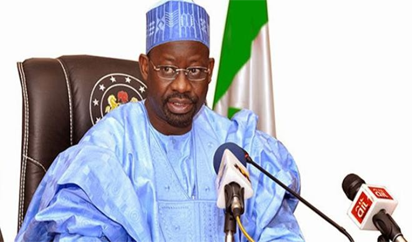 Malam Alhasan Yaya, Chairman, Gombe State Working Group on Child Spacing, a group of professionals in diverse field advocating for child-spacing in the state, disclosed this in Gombe on Monday.
Yaya said the money would be used to purchase essential kits for family planning and distribute to hospitals across the state.
He commended the government for creating a budget line for child spacing in 2018, adding that it was the first time in the history of the state.
Yaya said subscribing to child spacing would avert over 30 per cent death rate among women during and after birth.
He said the benefits of child spacing could not be over emphasised and appealed to men, who had become stumbling blocks to their wives, to embrace it.
He said some women were willing to do it, but lack of acceptance from their spouses hindered them.
"Child spacing makes a baby to have a healthier weight; baby can equally develop well because the mother will give a lot of attention to the baby.
"Subsequent babies will be healthier because mother had enough time to keep fit before getting pregnant again."
He said the essential kits would be free of charge and as soon as they were available, they would reach the public through religious and traditional leaders.
"I am a Muslim faithful, and it is categorically stated that between one pregnancy and another, family should give a space for at least 18 months.
"We in Gombe are advocating for two years, and mother should at least breast feed for six months exclusively," he said. (NAN)