The All Progressives Congress, APC, governorship aspirant in Gombe State, Mr. Muhammad Badre, has said the refusal of Governor Ibrahim Dakwambo to pay N200 million annually in maintaining and servicing the Dadinkowa Dam is denying the people of Gombe portable water supply.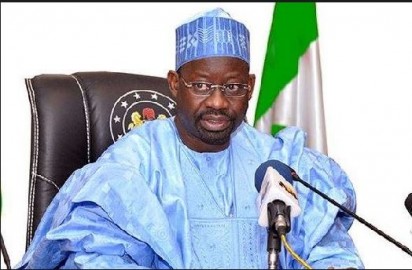 In a statement by his media office yesterday, Badre lamented the pains the people are going through to access drinkable water, noting that he sunk 100 boreholes across Gombe metropolis at the rate of N3 million each five years ago to ameliorate the sufferings of the people.
According to him, if Governor Dakwambo had faithfully and religiously serviced the annual N200 million fee meant for the Dadinkowa Dam located in Yamaltu Deba Local Government Area, the entire people of Gombe would not have been experiencing the hardships associated with water and other social facilities.
Badre assured the people that if given the opportunity to govern the state, he will ensure abundant people-oriented projects that will make life better for all.