Paris – A French investigating judge has issued an arrest warrant for a sister of Saudi Crown Prince Mohammed bin Salman, a judicial source in Paris said on Thursday.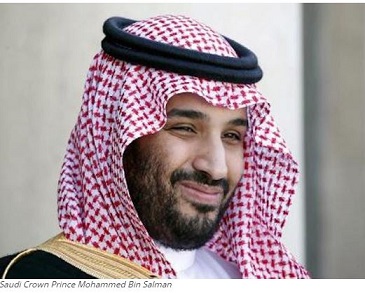 According to news agency Agence France-Presse, the warrant relates to an incident in September 2016 when a bodyguard for the princess allegedly assaulted and humiliated a workman.
The workman was suspected of taking photographs in a private apartment of the princess on Avenue Foch, an expensive street near the Arc de Triomphe, according to the report.
Newspaper Le Parisien at the time quoted the bodyguard's lawyer as saying that he had intervened on hearing his employer cry out, and that the workman had been inside the royal's private apartment, not in the area where he was supposed to be carrying out plumbing work.
The princess left the country shortly after the incident, Le Parisien reported.
Mohammed bin Salman is widely seen as the power behind the throne in Saudi Arabia.
He is a key figure in current reform moves as well as the devastating Saudi-led war against Yemen's Houthi rebels.(dpa/NAN)