By Monsuru Olowoopejo
A social-political organisa-tion, De Raufs Volunteer Group, has said that the newly unveiled state road known as Workers Drive was funded by the state government.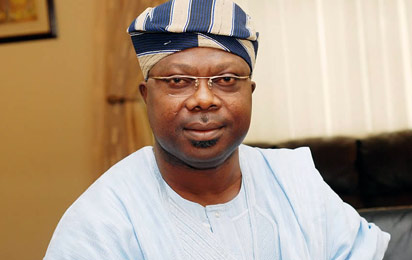 The group, in a statement, debunked claim by a former Deputy Governor of Osun State, Iyiola Omisore, that the project was funded from a United Nations agency.
Director-General of the group, Amitolu Shittu, argued that the claim by Omisore was not only misleading but a calculated attempt to rubbish the outstanding achievements of Governor Rauf Aregbesola in office.
Shittu said: "The attention of De Raufs Volunteer Group has been drawn to a statement credited to an opposition figure in the state of Osun who is an impeached former Deputy Governor of state, Senator Iyiola Omisore that the recently commissioned Workers Drive was not solely funded by the state government but  allegedly by  a United Nations agency.
"The claim is false, misleading and a calculated attempt at rubbishing the laudable and outstading achievements of Ogbeni Rauf Aregbesola in the State of Osun," he added.
The Director-General of De Raufs further urged politicians to play developmental politics in the interest of the people, stressing that the footprint of Ogbeni Aregbesola in the annals of the State of Osun would remain indelible no matter the antics of detractors.