The Police Command in Osun on Thursday said it recovered 86 assorted firearms and 88 unexpended cartridges in the state.
Mr Olafimihan Adeoye, the state Commissioner of Police, made the remark while addressing pressmen in Osogbo.
He said the firearms recovery was done in line with the directive of the Inspector General (IG) of Police which directed Nigerians to submit the weapons to the police.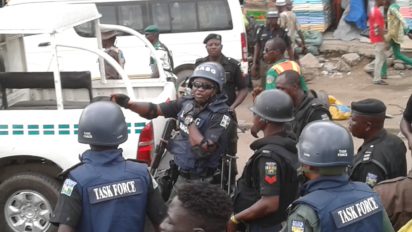 He said though few of the firearms were submitted willingly to the police, most of them were recovered from the criminals.
He said the weapons recovered included Dane guns, pistols (locally fabricated and automatic), automatic riffles (AK47, LARS, Pump-action) and other locally fabricated shotguns.
Adeoye recalled that the IG gave a deadline for Nigerians, private security and vigilantes to summit the firearms in their possession to the nearest police station and those who  failed to comply would be tagged as criminals.
He, however, said the Osun Police Command  would still extend the amnesty to people with firearms to surrender them.
He said firearms were in three categories, namely muscle loading, personal and prohibited.
Adeoye explained that personal firearms were guns authorised by the IG of Police and granted to an individual while prohibited ones were those authorised and granted by the President/the Commander of Chief of the Armed Forces.
He said guns like automatic riffles, pump action guns were prohibited firearms and people should report persons seen in possession of such guns to the police.
Adeoye said guns in the category of muscle loading were Dane guns which were usually authorised and granted by the local government and also allowed by the police for hunting.
"We appeal to the members of the public to pass necessary information to the police in case they come in contact with people in possession of prohibited firearms."
He thanked the people of the state for their support and commended the few people who submitted their firearms to the police.
Adeoye assured the residents of the state of adequate security during and after Easter celebration.
"I want to inform residents that security is in place for the Easter celebration and residents can go about without fear, threat or intimidation during and after the celebration," he said.