The Minister of State for Health, Dr. Osagie Ehanire, has commissioned Community Health Care Centreat the National Tuberculosis and Leprosy Training Centre and Referral Hospital, Saye- Zaria, Kaduna State.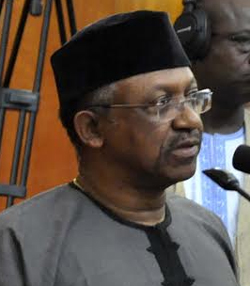 The facility was initially designed to provide training and medical services to TB, TB/HIV, Leprosy and Buruli Ulcer patients across the country.
The latest development enables  commencement of provision of basic health care services to the community and its environs.
Speaking during the commissioning, Ehanire said its creation was in line with the administration's  commitment  to provide healthcare services  to all Nigerians.
"Today's event is a milestone in government plan to upgrade the health system and make healthcare accessible to Nigerians, at least one fully functional Primary Healthcare Centre in every ward.
"I want to congratulate Saye community who are beneficiaries of this Health Care Centre and other services this referral hospital offers. I would like to charge the community leaders present here today to own this PHC, it is primarily for your benefit and you have to ensure it serves you well",  Ehanire stated.
In their separate remarks, the Emir of Zazzau, Shehu Idris represented by the Pagashin Zazzau, Umar Muhamed and the Iyan Zazzau (Chairman Friend of Leprosy Committee), Bashir Aminu, both expressed delight for the commissioning of the PHC in the community.
Earlier, the Principal of the National TB and Leprosy Training Centre and Referral Hospital, Dr. labaran Shehu said the Community Healthcare Centre would help in reducing maternal and childhood dead  caused by preventable diseases.
Shehu added that the PHC would provide basic healthcare services, and free antenatal care and delivery to the community.
Ehanire had earlier inspected the facilities at the National TB and Leprosy Training Centre and Referral Hospital and also commissioned Chemistry and Hematology laboratory at the Centre.
He also inspected National External Quality Assurance Laboratory, an institution responsible for quality assurance of test kits before releasing it to Nigerian market. It is managed by the Institute of Human Virology.