Mrs Juliet Ibekaku-Nwagwu, Special Assistant to President Muhammadu Buhari on Justice Sector Reform, on Friday said that the Federal Government had set up a project monitoring platform called "Open Government Partnership".
Ibekaku-Nwagwu told newsmen that the platform was set up to give Nigerians the opportunity to participate in the governance of the country.
The Presidential Aide spoke to newsmen on the sideline of the last day of the 2018 '`Social Media Week'' which ended in Lagos on Friday.
She said that budget details by the states, local governments and communities were posted on the website so that citizens could monitor projects carried out in their areas.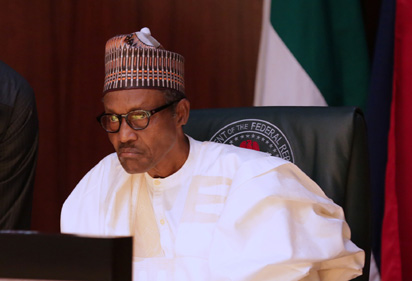 "On this platform, citizens can lodge complaints on the website if they notice that projects allocated to their constituencies are not worked on," Ibekaku-Nwagwu.
She said that the federal government had also partnered with civil society and community based organisations to reach out to people who did not have access to the Internet.
"Radio programmes in different languages have also been organised to educate Nigerians on the need to follow up on projects embarked on in their communities.
"We are also looking at the possibility of using mobile phones to send messages in local languages because we believe almost everyone has a phone, no matter how small," said the presidential aide.
She said that since most youths had a wide knowledge of the Internet, so they could also help in creating awareness on government policies and budget for those in the rural areas.
Ms Gift Omoidedia, Programme Director of Budeshi and a facilitator at the event, said that there was need to get the public involved in governance.
"This will help them to put things in better perspective, know how the budget under their constituency is being spent.
"In holding the government accountable, they need to speak, ask questions, get involved in the affairs that concerns them," she said.
Mr Uadamen Ilevbaoje, Tracka Lead at BUDGIT, said that if communities did not get involved in governance, the projects concerning them would not be pushed forward.
He said that there should be need assessment in monitoring projects, so that citizens and representatives could come together to bridge the disconnect that currently exists between them.
Also, Mr Ayodeji Balogun, Country Manager, AFEX Commodities, urged government to enact policies that would help in eradicating problems for the citizens.
"Not only pushing out policies, it should be well enforced to yield the needed change," he said.
Newsmen report that several discussants spoke on the topic: "Improving Service Delivery in Rural Communities Through Technology," at the closing session of the week-long event on Friday.
NAN