By Victor Ahiuma-Young
lagos—NATIONAL Union of Food Beverage and Tobacco Employees, NUFBTE, has pleaded with the federal government to reconsider recent increase in excise duty on alcoholic beverages and tobacco products, warning that it may lead no fewer than 10,000 job loss
Speaking in Lagos, President of the union, Lateef Oyelekan, claimed employers in the sector had notified the union that they might be forced to downsize as the new tariff would impact on the cost of production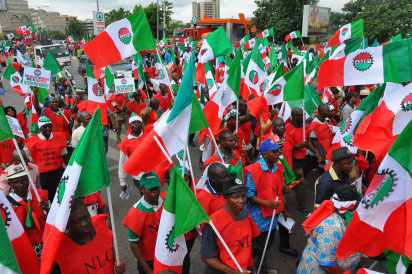 It will be recalled that the  Minister of Finance, Mrs. Kemi Adeosun, had recently announced that the new excise duty rates were spread over a three-year period from 2018 to 2020 to moderate the impact on prices of the affected products.
However, Oyelekan contended that with the new tariff,  consumers of the affected products would pay more especially cigarettes,  alcoholic  beverages, such as beer and  stout, wines and spirits, informing that the union had already "written the Minister of Labour and Employment, Senator Chris Ngige on the implication of the new tariff, which may further worsen the problem of unemployment in the country.
This new policy of the  government will increase the cost of production and will force the employers to look for a way of cutting cost, and workers are always the first option.   More than 20, 000 workers are presently employed in the alcoholic sector and half of this may lose their jobs, the same for the tobacco sector.
"The new tariff will not make Nigerian companies competitive with their colleagues outside the country. It will rather encourage importation instead of local production. The British American  Tobacco, BAT, has just decided to make Nigeria its African headquarters where all its products for other African countries will be produced.
But this may make the company to relocate to other African country with much more favourable policy. We can recall that Dunlop, Mitchellin relocated to Ghana due to unfavourable policy and now produce there and still bring the products to Nigeria because this is where the market is. That means Nigeria is proving employment for foreigners while our people walk on the streets daily looking for jobs. It is sad."
He lamented that what the union expected from the government was to look for a ways of creating jobs for Nigerians and secure existing jobs, taking cognizance of the high insecurity in the country.