BY JIMITOTA ONOYUME
WARRI – PRESIDENT Muhammadu Buhari has been enjoined to explore an out of court settlement to resolve the difference between the government and foremost Niger Delta ex militant leader, High Chief Government Tompolo.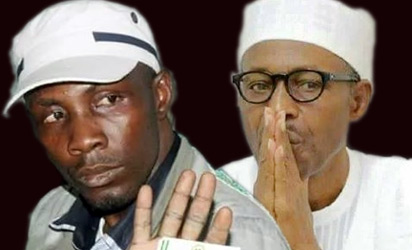 Making the appeal yesterday in Warri, Delta state, an Ex militant leader, Mr Amagbein Edurance said President Buhari should give room for High Chief Tompolo to contribute meaningfully to building enduring peace in the Niger Delta region.
His words, :"The federal government should realise that Tompolo with his support base across various creeks in the Niger Delta should be treated as a veritable instrument, a man that can help consolidate the peace in Niger Delta.
Tompolo is not the problem of the region, the agitations in the region are due to neglect of the area by the federal government. President Buhari should make good use of the strength of Tompolo to build a crisis free Niger Delta. Go rounad the camps you will see that even in his absence Tompolo is still felt very strongly. He is an issue , no doubt.
The renewed vandalization and hostilities in the region are primarily caused by the government's lacks of political will to address the underdevelopment of the Niger Delta region
Tompolo is the king of Niger Delta , he has sympathizers all over the country and to appeased the sympathizers is to find a political solution to all the issues that border's him.
President Buhari led federal government should do the needful by addressing the issues of marginalisation, underdevelopment and restructuring of the federation for the benefit of all Nigerians.
Sustainable peace in Niger Delta region lies on federal govt serious commitment on development of the region this would equally signal the final end to abject poverty and horizontal inequalities currently faced in the region.".