By Ebun Sessou
A chieftain of the All Progressives Congress, APC, and a presidential aspirant of the party, Chief Charles Udo  Udeogaranya, has  appealed to  members of the National Assembly to urgently proceed with all procedures required by law to bring the amended electoral bill into a functional act by overriding the presidency.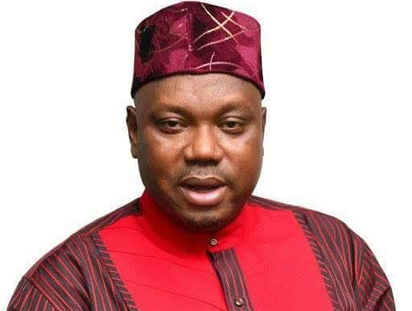 In a release he sent to Vanguard from California, United States, Udeogaranya said: "I am mindful that if it was the grazing bill, the presidency will not hesitate to sign into law despite its overwhelming national rejection, but the amended electoral bill has in-fact promoted our democracy from affairs of few to affairs of many, particularly in the re-ordering of the election sequence.
"I also appeal to members  of our great party, the All Progressives  Congress, APC, who are genuine democrats and Nigerians, in general, to support and commend members of the National Assembly on this singular act of the electoral act amendment.
"The National Assembly remains the people's assembly and  Nigerian electorate that  elected them  from their various constituencies are in full majority support of this amended electoral act.