By Dayo Johnson
AKURE—THE lawmaker representing the Ondo North Senatorial District at the National Assembly, Senator Ajayi Boroffice, Thursday, assured that the face-off between the Presidency and the National Assembly over the re-ordering of the 2019 general elections will soon be resolved.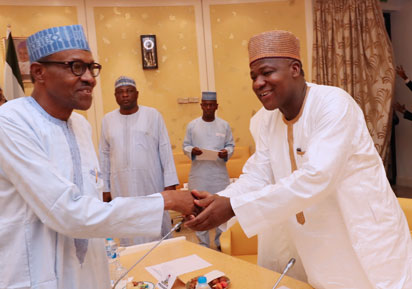 Boroffice said this at Ikaramu Akoko in Akoko North West local government area of Ondo State  during the inauguration of a N100 million skill acquisition  centre he constructed.
He said: "Although the lawmakers and the Presidency are divided on the issue, I want to assure Nigerians that the controversy surrounding it would soon be laid to rest.
"The Senate is divided on this issue and I know it is going to be resolved amicably.  It was a bill presented to the Senate. The Senate passed the bill but some of us,  including myself, have second thoughts and we are thinking it should be reviewed.
"This is a democratic society and you're free to change your mind. This is not a crisis but a difference  in  opinion and as usual, the Senate has a way of resolving its internal difference."
On the refusal of President Muhammadu Buhari to assent the bill, the lawmaker said the House would explore all areas over the issue before taking a final stand.
He said: "There is a normal legislative and constitutional process and until we exhaust all of them, let us wait and see."
Boroffice  said that the National Assembly "is seriously working on the 2019 budget and would pass the appropriation bill into law by end of March.
"We are working on the 2017 budget and it would terminate at the end of this month, so we still have that latitude to conclude the 2017 budget before", he said.