By Gabriel Enogholase
BENIN—THE Edo State chapter of People Democratic Party, PDP, has advised President Muhammadu Buhari not to be deceived by the promise made by Governor Godwin Obaseki of the state that he will deliver 1.2 million votes to him if he seeks re-election in 2019.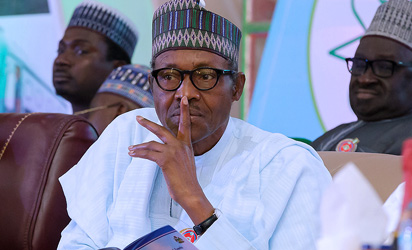 The party, however, promised to deliver over 65 percent of the votes to PDP in the election.
PDP state chairman, Chief Dan Orbih, who was reacting to the governor's promise to deliver the votes during All Progressives Congress, APC's mega rally in Benin last week, said: "I watched on television with amusement Governor Obaseki promi-sing President Buhari 1.2 million votes in 2019.
"Obaseki's statement is an empty one and unrealistic. He is a man with a very short memory.
"In the last presidential election, PDP delivered 56 percent of the votes to Goodluck Jonathan, while APC delivered 45 percent to Buhari and this was under Adams Oshiomhole.
"So I begin to wonder where Obaseki is bringing the 1.2 million votes from. Edo people have realised the emptiness of APC."
Orbih, who spoke yesterday in Benin during the party's Youth Conference on the theme Waking Up the Sleeping Giant, said the people of the state will never vote for APC again because of the current hardship it has brought on the people.
On human trafficking
He called on the state governor to tender unreserved apology to the citizens of the state for saying that human trafficking was part of the culture of the people of the state.
Also addressing the youths, the governorship candidate of the party in the last Edo State governorship election, Pastor Osagie Ize-Iyamu, said any party that neglects its youth has plotted its own failure.
He said the party recognised the youths and has decided to empower them to enable them realise their potentials and prepare fully for the 2019 presidential election.
Earlier, the state youth leader of the party, Thaddeus Irabor, said the party has the numerical strength to win an election, but has not been able to harness it, stressing the need to come together to fine tune ideas on how to galvanise support to win the 2019 presidential election and other elections in the state.