…Obaseki expresses shock, orders police to fish out killers
By Simon Ebegbulem
THE Edo State Police Commissioner, Mr Johnson Kokumo, yesterday displayed cache of arms and ammunition including 10 AK47 rifles and 16 Pump Action recovered from armed robbers and illegal arms in the hands of individuals.
Meanwhile suspected armed robbers Wednesday shot dead the youth leader of the All Progressives Congress (APC) in Etsako West Local Government Area of the state, Mr. Samson Sedi.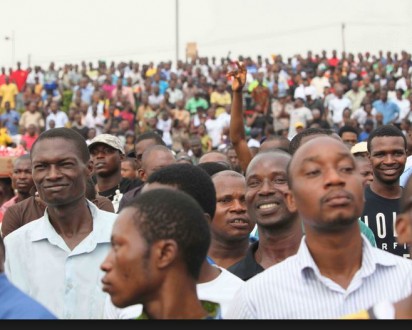 Governor Godwin Obaseki expressed shock and called on the police and other security agencies to find the killers.
CP Kokumo, who briefed journalists yesterday, said the exercise to mop up arms was in compliance with the directive of the Inspector General of Police, Ibrahim Idris, that illegal arms in circulation should be recovered, adding that five suspects were arrested during the exercise.
The Police boss who also disclosed that one person was arrested in connection with the killing of three persons last week at Ugboha by alleged herdsmen and   the suspect who was arrested with guns and ammunition has been charged to court.
He said, ¨the Command also arrested one David Ajiri for alleged conspiring with others still at large to rob one Jackson Okuomoise of a Lexus jeep with registration no BEN 330 TA and other valuables. The robbers thereafter abducted the victim´s friend named Onyeka shot him and left him dead.
¨The command also arrested three members of a kidnap gang who threatened to kidnap one Reuben Eghbor  if he refused to pay the sum of one million naira."
Obaseki who reacted to the killing of the APC youth leader, said "I was shocked on receiving the news of Mr. Samson Sedi's death. My heart goes out to his family. I have ordered the relevant security agencies to arrest the killers and prosecute them without delay".
He described the late Sedi as "a grassroots mobiliser, a philanthropist who cared for orphans and a great lover of people, whose death is a huge loss to Edo people and the APC."
Mr. Sedi was allegedly killed by armed robbers while attempting to rescue a female petrol station attendant in Jattu, Etsako West Local Government Area, who was being robbed on Wednesday in Jattu.
"I learnt he was driving into a road around a petrol station in Jattu and heard a female petrol station attendant shouting for help. The late Sedi, drove into the petrol station to ascertain what was happening, only to be shot by the armed robbers who were operating at the petrol station. Sedi has been with us in our party for a long time and I sympathise with his family," the governor said.
Sedi who was fondly called 'Power Remain' by his friends and supporters, was a rallying point for APC youths in his ward and constituency.