Agustín Marchesín has admitted that no goalkeeper would have stopped the goals he conceded against Nigeria in an international friendly late last year.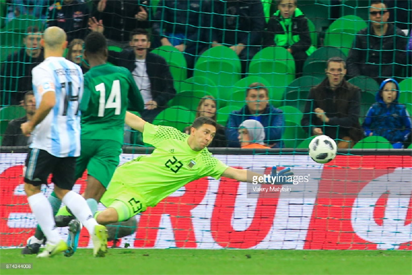 The Super Eagles romped to a 4-2 win over the South Americans with Kelechi Iheanacho, Alex Iwobi and Brian Idowu on target.
Marcehesin who was snubbed for the team's pre-World Cup friendly matches against Spain and Italy, said he should not be blamed for the defeat to the West Africans.
"I do not think that this match should be the only parameter to decide whether or not you can be in the Albiceleste," he said.
"I play every weekend I think I'm doing things well to continue in the National Team.
"I am not stupid and I know that Nigeria's match was not a normal game, but I know how the goals were, I do not think any other goalkeeper could stop those balls.
"It's my dream to play at the World Cup and I still do not consider myself off the list."
Nigeria will take on Argentina in Group D of the 2018 World Cup in Russia alongside Croatia, and Iceland.