By Sam Eyoboka
DESPITE the hard economic situation in the country, General Overseer of Elshaddai Covenant Ministries, Lagos, Dr. James O. James, has assured Nigerians to be steadfast in their intercessory prayers because there is a bright future ahead of the nation.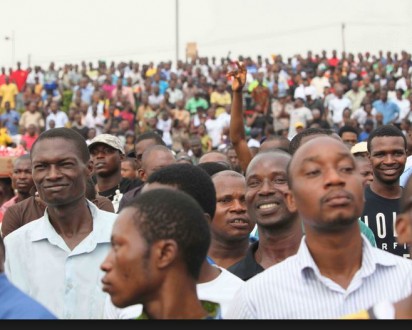 The Edo State-born cleric, however, cautioned Nigerians, especially the younger generation who are  traumatised by the economic downturn, not to be discouraged because the time has come  for Nigerians to experience the  benevolent intervention of God  in their individual and family lives.
Addressing newsmen on the plan to host its 14th  flagship annual programme, the  Easter Leadership Conference, 2018, billed for  March 29 to April 1, under the theme, 'Restore', at the church headquarters in Abule Egba area of Lagos,  he stressed: "Nigeria is not finished yet," maintaining that several developed nations of the world had passed through similar socio-economic conditions Nigeria is passing through.