…Nab operator of babies factory, 4 pregnant girls
By Egufe Yafugborhi
The  police in Rivers State, in response to the Inspector General's order on disarmament, have recovered 92 guns one week into the special operation.
The state Commissioner of Police (CP) Zaki Ahmed, at a briefing yesterday at the Police Command Headquarters in Port Harcourt, listed the recovered guns to include 12 AK47 Rifles, 3 Pump Actions, 1 FNC Rifle, 4 Long Assault Rifles and 3 Bareta guns. Also turned in were 30 locally made pistols, 35 Single Barrel, 4 Double Barrel guns as well as 5 magazines and 60 cartridges as the command urged affected persons yet to comply with the disarmament order to do so before  the expiration of  deadline.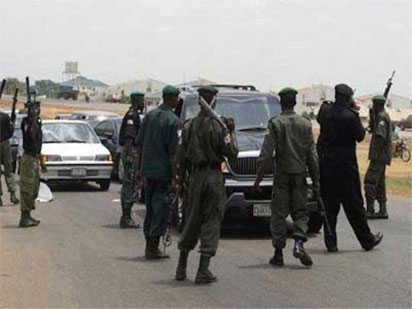 CP Zaki, who displayed some of the recovered items, said, "The Rivers Special Taskforce on  disarmament, headed by the Deputy Commissioner of Police 'Operations' Stephen Hasso,  in one week  made the recovery. This will continue till those yet to comply do so".
Also in police net were four pregnant girls, between 17 and 33 years, alongside one Kelechi Okumagba, an  alleged operator of  a babies factory at Rumuolumeni, Obia Akpor local government area where they apprehended. "The pregnant girls are said to have gone there to mortgage their pregnancies and for possible sale.