By Nwafor Suinday
The senator representing Kogi west constituency, Dino Melaye has denied reports making rounds in the media that he has jetted away, noting that he is in Nigeria attending social functions.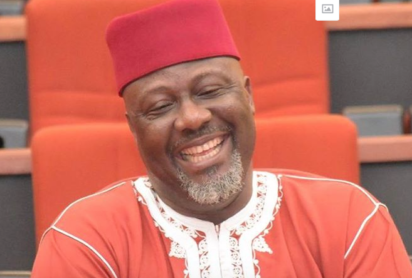 Recall that an online medium had reported that Dino on hearing that he will be summoned by the Nigerian Police on the 28th of March travelled outside Nigeria and instructed the senate president, Dr Bukola Saraki to attend to his recall process or risk being exposed.
An allegation Sen. Dino Melaye denied. In his words via his tweeter handle, "Those who know me will never believe the lies of Sahara Reporters about calling some senators. I'm in Nigeria and been attending social function across states. I have committed no offense so why should I run? They are after my life but God is my muscle
"I have not received and summons from any court. And I have not placed any obstacles to make it impossible to serve me. I'm a law abiding citizen. Why is the police carrying out the job of the courts? Why is the PPRO force HQ addressing the press Twice in one week bc of Dino?
"Why did he have to go to Kogi to parade suspects? How many times has he gone to sokoto,Enugu or Ibadan to parade suspects? This is more than meet the eye. There is a plan to kill me. You can't beat me and ask me not to cry. Above all God is Supreme. SDM
"I'm not the 1st to suffer for speaking the truth. Many have died defending the truth. I will never be intimidated or harassed to shut up,I won't. if I die in the process so be it. My name is Daniel,I will not eat the Kings porridge. SDM".