By Vincent Ujumadu, Awka
THE United Nations Children's Fund, UNICEF, has attributed 88 percent of deaths worldwide to diarrhoeal illness occasioned by unsafe water, inadequate sanitation and poor hygiene.
Speaking during the presentation of three hilux vans and two motor bikes to the Anambra State government in Awka to facilitate water and hygiene programmes in the state, the UNICEF chief of water sanitation and hygiene programme in Nigeria, Mr. Zaid Jurji also described diarrhea as the second killer disease among children under five years despite being easily preventable.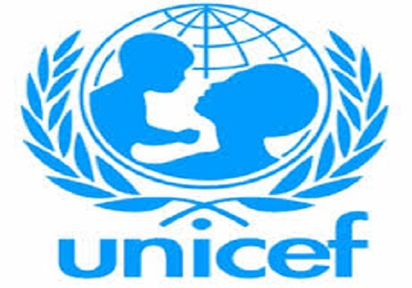 According to him, $1 investment in Water, Sanitation and Hygiene, WASH, programme could yield an average return of more than $25 in good health, productivity, learning, among others, adding that with political will and determination, Nigeria could achieve it because of its cost effective nature.
The UNICEF chief said: "Increasing access to improved water, sanitation and hygiene should be a priority for the country. First, it is a human right. "Second, improved services have a positive impact on health, attendance of children in schools, work and economic productivity of individuals. It calls for a collective effort by the duty bearers (the authority) and the rights holders (the people).
"The first step is for the authorities at federal and state levels to fully recognize the importance of an immediate action on this matter. Extending improved water and sanitation services should become a national priority.
"Based on World Bank estimates, Nigeria needs to invest at least three times more than what is does today to achieve WASH Sustainable Development Goals, SDGs, by 2030.
"This is estimated at 1.7% of the country's Gross Domestic Product, GDP, which translates to an investment of $US 8Billion every year until the year 2030 for Nigeria to meets the SDGs.
"There is, therefore the need for leaders to speak to their people and promote the importance of improved and safe WASH services and their impact on health and wellbeing in general."
He said that a study by the World Bank showed that 30% of water points and water schemes fail within their first year of operation and expressed the commitment of UNICEF to work closely with the Anambra State government to make universal access to WASH a reality in the state.
Jurji further explained that UNICEF has been active in Anambra since  2012  through the Water Supply and Sanitation Sector Reform II Programme (WSSSRP II) funded by the European Union, working closely with Anambra State Rural Water and Sanitation, RUWASSA, to provide improved access to WASH services in the four local government areas of the state where UNICEF was intervening and urged the state government to sustain the collaboration with the world body.
Receiving the vehicles, Governor Obiano commended UNICEF for the donation, adding that the vehicles would assist greatly in the activities of water, sanitation and hygiene programmes in the state.
He, however, called for proper monitoring of the use of the vehicles to ensure their judicious use.